Georgia View: Turning Purple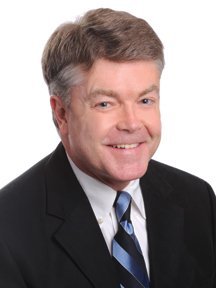 In the fall of 2002, Georgia Gov. Roy Barnes sat atop one of the most established Democratic empires in the nation. Democrats had ruled the roost in the Peach State since the end of Reconstruction. The Georgia GOP had two lonely beachheads, the Public Service Commission and the U.S. House delegation.
That year, the Georgia GOP pulled off quite an upset, capturing the governor's office and a U.S. Senate seat. Now, 12 years later, I have the strangest feeling of déjà vu.
The roots of that feeling date back to 1994, when former U.S. House Speaker Newt Gingrich led his Republican Revolution, brandishing a populist manifesto, the Contract with America, as his weapon. Gingrich delivered a GOP majority in the House, the Senate later followed, and during the 2000 election, with an assist from the U.S. Supreme Court, President George W. Bush won our nation's longest presidential election.
For six of his eight years, President Bush presided over GOP majorities in both houses of Congress. And yet, despite that consolidated power, voters began to notice how little of the Contract with America actually passed into law. Only three planks of the contract were ever signed by a president of either party. A fourth, creating the line item veto, was deemed unconstitutional by the Supreme Court.
With power now firmly in Republican hands here in Georgia, some of the GOP's strongest supporters are asking themselves if government is indeed smaller. Is it more transparent? Run more like a business? Are the crony politics and the 'friends and family' appointments of yesteryear on the wane or fringe?
As Georgians are asking these questions, polling shows tight races at the top of the ticket – the governor's race with Democrat Jason Carter challenging incumbent Gov. Nathan Deal and the Senate race between Democrat Michelle Nunn and Republican David Perdue.
The iceberg that is the state electorate melts and moves quite slowly. Georgia is a conservative state, not necessarily partisan, but historically change averse, particularly outside of Metro Atlanta.
Sensing glacial movement, if not yet a shift, Georgia Democrats have recruited some fresh faces, with strong family political legacies and comparatively light baggage. A gender gap, which critically injured the presidential campaigns of U.S. Sen. John McCain and former Massachusetts Gov. Mitt Romney, looms large and potentially insurmountable for Georgia's GOP ballot leaders. Women now comprise 55 percent of registered voters, making the double-digit gender gap quite a challenge toward reaching a majority.
And yet, for all those prognosticating a sweep to the left and returning tide of blue, remember that the GOP holds an even larger advantage among white male voters. The traditional Democratic path to victory in Georgia requires strong black voter turnout (nearly 30 percent of voters since 2008) and winning more than 20 percent of the white vote.
Plus, Congressional midterm elections are historically harsh on the party of the president in power, yet here in Georgia, both top-of-the-ticket contests have been unusually close for weeks, with undecided voters in single digits since Labor Day.
And yet strangely, in almost every poll, Gov. Deal continues to enjoy support in the low teens of black voters sampled. This may not actually translate into votes on election day, but it certainly could pose a problem for former State Sen. Carter and nonprofit executive Nunn if the black vote is less than enthused with their ticket.
Even with President Barack Obama driving historic voter turnout among Georgia's African-American voters in 2008 and 2012, he did not carry this state. This year, he is not even on the ballot.
Sunday voting or late-breaking news may provide the surprising and critical element that turns the tide, but as we sit at the front end of election eve, I have to ask, "Are the cards now in place to turn a red state blue?"
Even if Carter and Nunn emerge victorious, Georgia's GOP will still control the General Assembly, U.S. House delegation and most constitutional offices. So as voter focus shifts to the 2016 presidential field, perhaps we had all best get used to the color purple.