Georgia's Centennial Farms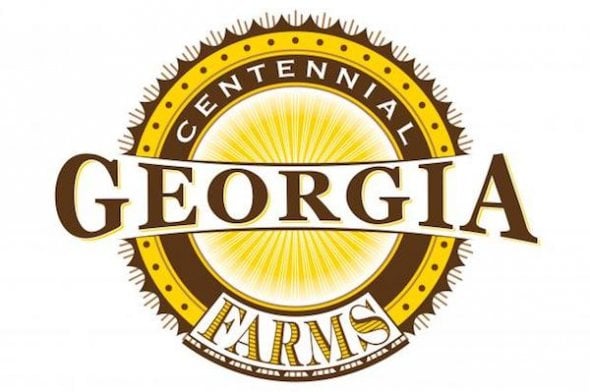 Farming and agriculture have been essential parts of Georgia's economy since before the state's founding in 1788. Today the Peach State is the top producer in the country of peanuts, pecans and watermelons, and agriculture has an annual economic impact of $71.1 billion, according to the University of Georgia Extension Service.
To honor the ongoing role of agriculture in state, the Historic Preservation Division of the Georgia Department of Natural Resources began the Georgia Centennial Farm Program in 1993. Since that time, more than 460 farms continuously operating for 100 years or more have been recognized.
The 21st annual Georgia Centennial Farm awards ceremony was held earlier this month at the Georgia National Fair in Perry, when 18 farms from around the state were recognized.
The following farms received the 2014 Georgia Centennial Family Farm Awards:
§ Dr. James Henry Carter Farm, Bacon County
§ Cooper Family Farm, Burke County
§ Zean William Kirkland Farm, Coffee County
§ Titus Stephens Centennial Farm, Dougherty County
§ Triple J Farms, Effingham County
§ County Line Farm, Greene and Taliaferro counties
§ Sunrise Farm on the Soque, Habersham County
§ The Wiley Farm, Hall County
§ Moore Farm, Lowndes County
§ Southern Pecan Orchards, Macon County
§ Brady-Dillard Farm, Marion County
§ Briarpatch Farm, Putnam County
§ Opie Farm, Screven County
§ Seckinger/Odom Farm, Tattnall County
§ Wilson Farm, Taylor County
§ Brookshire Farm, Union County
§ Malcom Family Farm, Walton County
§ W.W. Seaton Home Place Farm, Whitfield County
The Centennial Farm Program is a partnership between the Historic Preservation Division of the Georgia Department of Natural Resources; Georgia Farm Bureau Federation; Georgia Department of Agriculture; Georgia Forestry Commission; and the Georgia National Fair and Agricenter, with support from Georgia EMC.
Learn more about the growing importance of agriculture around the state in this month's Georgia Trend feature, "Farm to Fork."
– Karen Kirkpatrick