Andrews Moonshine Festival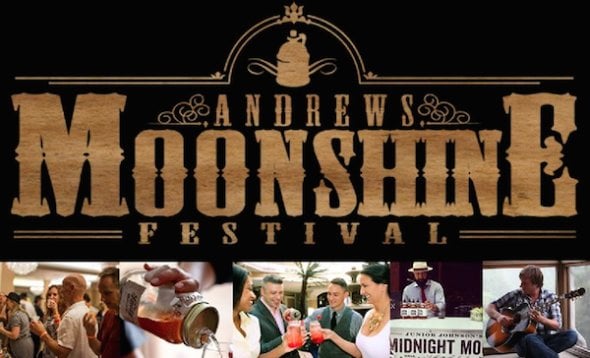 First it was wine, then it was beer, now moonshine is having its day in the sun.
This Saturday, Oct. 18, is the first Andrews Moonshine Festival in the Andrews Entertainment District in Atlanta. Visitors – over age 21, of course – can purchase general admission or VIP tickets and taste more than 60 varieties of moonshine, enjoy live music, and learn more about the art and taste of moonshine and whiskey at seminars all afternoon.
To learn more about the ins and outs of Georgia's craft-alcohol business, see Georgia Trend's July cover story, "Popping the Cap on Georgia's Craft Brew Industry."
– Karen Kirkpatrick
Image credit: Andrews Entertainment District