Georgia View: Thanks For Your Service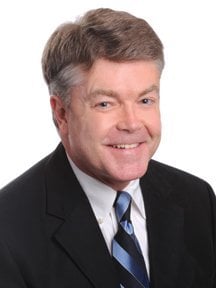 Among the many things that make me proud of my Southern heritage are our occasional and clearly worthwhile demonstrations of gratitude. A walk through Hartsfield-Jackson Atlanta International Airport is almost impossible without witnessing folks thanking our men and women in uniform, also in transit, for their service to our nation.
This has not always been the case, as I was recently reminded by a decorated veteran of the Vietnam War, but these current acts of kindness, gratitude and patriotism are strongly in force. Our Southeast also provides a significantly disproportionate share of the volunteers for service in each and every branch of our nation's military.
Saying simply, and respectfully, "thank you," seems to me to be the very least we can do. Assisting with transition back to civilian life, hiring veterans and honoring the promises made to our wounded warriors or the families whose soldiers never return from duty also top the list.
However our nation's military are far from alone in public service and committing their lives to improving our communities and state. So when our elected officials, who have served honorably, also end their "tour of duty," it remains incumbent upon each gracious Georgian to respectfully give thanks.
And thanks to the increasingly technology-aided task of Congressional redistricting, it has become ever more rare for an incumbent of either party to actually lose their seat. Among Georgia's 16-member delegation – two U.S. senators and 14 members of Congress – not a single incumbent lost their seat during 2014. That said, with the November general election still ahead, four members of Georgia's delegation, a full 25 percent, will not be returning to Congress in 2015.
Senior Sen. Saxby Chambliss is retiring, after 20 years of combined service in the U.S. House (8 years) and Senate (12). His resignation and the subsequent jostling for his position among members of the House delegation also cost the seats of three more: senior Republican in the Georgia delegation, Rep. Jack Kingston (R-District 1, 22 years), as well as his GOP primary opponents and House colleagues, Rep. Phil Gingrey (R-District 11, 12 years) and Rep. Paul Broun (R-District 10, 7 years).
Overnight, the Georgia congressional delegation forfeits 61 years of seniority in two legislative bodies where seniority is close to being everything. In the case of the Chambliss seat, whoever wins, Democrat Michelle Nunn or Republican David Perdue, the senator will be an elected novice with no prior political or legislative experience on Capitol Hill or elsewhere.
Chambliss is the ranking Republican on the Senate Select Intelligence Committee and among the most senior members of the Agriculture Committee, and perhaps the closest friend in Washington, D.C., to House Speaker John Boehner. Kingston holds a coveted seat on the House Ways and Means Committee, which allowed him to play an instrumental role in funding the deepening of the port of Savannah to handle the traffic of post-Panamax ships following significant expansions to the Panama Canal.
Gingrey and Broun also held sway in their respective circles, and each will be replaced by successors facing a steep and sharp learning curve. Congressman John Lewis (D-District 5) becomes the dean of the Georgia delegation in terms of seniority. However since his party will likely remain the minority, his influence on the entire body is somewhat limited.
Rep. Sanford Bishop (D-District 2), with a prime perch on House Appropriations, will likely work to improve funding for the Department of Veterans Affairs, as well as Georgia's varied military installations. Should the current ranking Democrat on the House Agriculture Committee, Minnesota's Collin Peterson, lose in November, Georgia's Rep. David Scott is in line for that spot.
And Georgia's now junior Sen. Johnny Isakson moves into the senior role as he plans for his own re-election campaign in 2016. Isakson is also in line to take over the leadership of the Senate Veterans' Affairs Committee.
So, back to saying thank you. My mother taught me a long time ago about the importance of both paying respect and showing your appreciation. So I want to tip my hat and offer a crisp salute to Sen. Chambliss, Congressman Jack Kingston, Congressman Phil Gingrey and Congressman Paul Broun. Thanks again, gentlemen, for your service.