Sustainable Georgia: Rethinking Transportation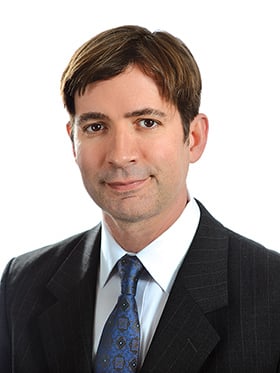 As cities across Georgia court younger residents with amenities such as farm-to-table restaurants and coworking spaces, I expect we'll begin to hear a lot about transportation over the next few months – especially alternative transportation – as it gets added to the mix of must-haves for 20- and 30-somethings.
Younger people are relying more on mass transportation, bicycles or living close enough to walk to work. An increasing number of electric and hybrid vehicles have also entered the marketplace. Combined with higher efficiency standards in the auto industry and stricter federal emissions standards, these things are driving revenue from gas taxes down.
Across the Atlanta region, in the absence of gas-tax funded state investment, communities are creating self-taxing districts to qualify for matching federal funds. Increasingly, these projects incorporate alternative transportation – whether extending MARTA into North Fulton or connecting Cobb County's Silver Comet Trail to the BeltLine. Areas like Cumberland and Perimeter have planned better access to transit options and increased walkability.
In the private sector, logistics companies are "greening fleets." On the coast, the Georgia Ports Authority is pushing to shift more freight from road to rail. Rail companies already are struggling to keep up with the demand, which is only going to accelerate with the Savannah harbor deepening. Surface freight routes – thanks in part to the three middle Georgia regions that passed the T-SPLOST – are also being developed to streamline truck traffic around Atlanta.
Even the Georgia Department of Transportation has had a shift in culture and now has "complete streets" in its programming, a long-term effort to incorporate bicycles and pedestrians into transportation planning. Atlanta's Eastside Trail, a 2-mile section of the BeltLine, has spawned massive interest in walking and cycling, and even older city commuters are getting in shape and ditching their cars.
All this translates to even less gas tax revenue for transportation projects. So when I hear some advocate for raising the gas tax to accommodate future needs, I think, too little, too late. Ditto for tolls. It will take something else to get out in front of the next population boom. It will take vision at the state level.
Gov. Nathan Deal has done a great job trying to end poverty by focusing on basic social service infrastructure needs – DFCS reform, drug courts and more spending on education, particularly early education and career services.
Now, he needs to ensure access to transportation throughout the state. We have stranded the poor and often the elderly all over Georgia. You may not see them, because they are indeed isolated in far-off neighborhoods often without access to daycare, healthcare or even grocery stores. Volunteers do the best they can, helping families when parents are gone from 7 a.m. to 7 p.m., often spending hours on transit to get back and forth to employment centers far removed from their homes.
I applaud a growing and bipartisan coalition of Georgia transit advocates – from Sen. Brandon Beach (R-Alpharetta), who actually spent a day traveling on transit from Kennesaw to Gwinnett County to see how many people commute, to Shana Rooks, vice chair of the Clayton County Commission, who along with Clayton Commission Chair Jeff Turner successfully added a referendum to the Nov. 4 ballot that will ask voters whether to fund MARTA service within the county by paying a full-penny sales tax.
Deal's gubernatorial challenger Jason Carter has pledged to address the state's transportation policy but will face challenges of his own, as many consider alternative transportation to be anathema to their lifestyle – a belief encouraged and prolonged by our road-heavy infrastructure. Ironically, GDOT likely can't keep up with senior services if our "old school" Geor-gians remain intractable on this issue.
But the mood is changing fast. Cities and counties are looking to grow their younger populations, but we could lose whatever edge we have as the best state to do business if they remain unable to accommodate new tastes in living. The situation among our stranded poor and homeless will only worsen and deflect efforts at education and social service reform.
Whichever governor is elected, it is time to shift the transportation focus from our highways to our neighborhoods.