Staffing Up
As the economy picks up, businesses are turning to staffing agencies to help fill permanent as well as temporary positions in fields as diverse as IT and manufacturing.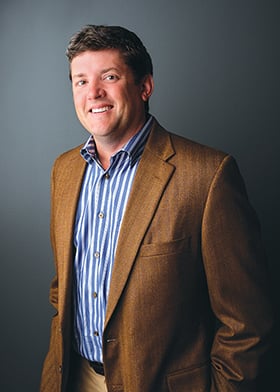 If you'd like to see how the economy is faring – and what the prospects are for employment – the best place to look might be with Atlanta's surging staffing agencies. These companies are not just providing temporary workers anymore, but are often the one-stop shop for sourcing permanent employees as well.
Staffing agencies are increasingly being asked to put their networks into operation in finding skilled workers who will stick around for the long term. Many agency managers say that is a big change from just a year ago.
"As the economy has started to get better, some of our clients have actually asked us to help them with their full-time employment rather than consulting," says Rebecca Reiss, recruiting manager with business consulting firm UHY LLP. "As the market gets better, clients would rather add talent to their team in more of a full-time rather than consulting capacity for certain projects."
For many months after the end of the recession, economists have talked about a "jobless" recovery. Business was better, but companies were still reluctant to add headcount. Rather than make the commitment to invest in permanent employees, they often sought out temporary workers, contractors and freelancers for short-term gigs.
Clearly business owners feel more confident about their prospects. Many are adding workers in areas that can help drive sales, but even so-called "cost centers" are also heating up.
"It's certainly more of a candidate's market now," says Tricia Dempsey, founder and CEO of IT staffing firm Agile.
Demand for workers has made the use of contractors and freelancers less appealing to some companies. At Agile, the split between temporary and permanent engagements for clients has gone back to 50/50 after leaning heavily toward temps following the recession.
"There are so many options for those contractors, and there's often not a lot of loyalty to stay," says Dempsey.
A Turning Tide
As hiring increases, employment is shifting in favor of employees – at least those with a high level of in-demand skills. That has not only pushed wages up for favored classes of workers, but has also meant that companies can't be quite as picky as they were during the depths of the recession.
"There's a lot of clients [that] ideally would like to have someone who has maybe three different types of skill sets when a lot of people may specialize now," says Ronnie Hollis, CEO of Prestige Staffing. "So it makes that one individual that has a vast array of technology experience much more difficult to find."
Hollis specializes in information technology workers, including programmers, quality assurance analysts and other technologists involved in the database development cycle. He often gets requests from companies for workers skilled in the latest coding programs – with names like Grails and Ruby on Rails.
"It's extremely hot right now, but there are few people with that skill set," says Hollis. "We can find people with that skill set, but it just may take longer."
A good example of the state's growing tech sector can be found in the number of healthcare information technology firms. The more than 250 such companies employ more than 30,000 workers in the state and have helped dub Georgia the nation's "Healthcare IT Capital."
"If [a company is looking] for a temp person, it's because business has picked up to a degree that they need the help immediately," says Frank Green, president of ExecuSource. "They then turn to a staffing agency, because they may not have the time to go through a direct hire interview process."
Temp employees are often converted to permanent status at a much faster rate than in the past. ExecuSource, which provides IT and accounting workers to companies in Atlanta, has increasingly been losing its inventory of talent as companies snap up temps in less than the typical 90-day assignments. Six of its workers were hired in a single week, according to Green.
"We send someone who fits the bill, and they're hired," he explains. "The direct hire roles have outpaced our contract openings by almost two to one, which was not the case a year ago."
Try Before You Buy
The ability to find workers has helped transform the traditional "temp agency" into a high-growth jobs sector. According to the Bureau of Labor Statistics, the staffing industry has grown from 3.5 million jobs in 2004 to an estimated 5.1 million in 2014.
Thanks to its ability to provide both permanent and temporary workers, the staffing industry has enjoyed tremendous growth. The industry overall is expected to grow at a rate of 6 percent to 8 percent a year, according to Dan Campbell, CEO of Hire Dynamics, one of Atlanta's largest staffing agencies.
"We still feel there is a high level of uncertainty in today's economy, probably driven more by regulatory changes rather than economic conditions," Campbell says. "I think everyone is starting to get a little more confident about the economy."
Staffing agency growth tends to be counter-cyclical. Even when the economy soured and companies shed full-time employees, those same companies continued to turn to agencies to provide short-term staff to complete assignments.
Pay rates have also started to increase – at least for the kind of in-demand technical workers that staffing agencies often provide. Wages will rise by 2 percent, and benefits (driven by health insurance costs) will climb by 4 percent, according to the Georgia Economic Outlook 2014 report from the University of Georgia's Selig Center for Economic Growth.
Staffing agencies offer companies a safe way to "try before you buy." They also allow companies to apply the concept of "just in time" to talent. Staffing agencies become a way to fill in talent gaps as they develop without going through the lengthy process of recruiting and hiring.
"In every other aspect of a business, most companies have figured out how to do just in time, but when it comes to talent they really haven't," says Campbell.
Agencies are also on the front line when it comes to translating the particular talent – and even personality – needs of companies into real live employees. These days businesses realize that technical skills are no longer enough to drive success. Collaboration is key, as employees work in teams and these teams collaborate on projects. Workers must also possess the "soft skills" that are essential to cohesion.
"From a resource point of view, the type of people have to be technically skilled to match the job but also have to [be] self-managing with great communication skills," says Andrew Hamilton, chief technology officer for Cardlytics, which works with retailers and restaurants to place consumer-specific ads through online and mobile banking channels. "So you really want to find someone who fits the culture and has the ability to communicate across teams."
For a company like Cardlytics that is growing rapidly, finding the right employees is important and keeping them is vital. Many of its employees tend to stay on the job longer than is typical among tech companies, according to Hamilton.
At Prestige Staffing the search is always on for IT workers to fill the growing demands of Atlanta companies. For the company, the strongest growth has been among technical workers such as developers, quality assurance analysts, engineers and other workers who handle the database development cycle, according to Hollis.
In addition, as more companies have moved their data and even software applications to the cloud, there has been a spike in the number of workers needed to handle network operations and infrastructure.
"IT is becoming more a profit center when you talk about big data and security and you talk about innovations such as mobile development," says Windham Pridgen, IT managing director for ExecuSource. "Now IT is relied on to make those innovations take place and reach their customers and end users."
Hire Dynamics, which provides both skilled and semi-skilled labor for manufacturing, logistics, contract call centers and office positions, has sometimes struggled to locate candidates for in-demand positions such as maintenance technicians and mechanics – especially when a high level of experience is required. Certain kinds of forklift operators, quality assurance and quality control technicians, bilingual call center workers, help desk support, inside sales and even welders can be hard to locate, according to Campbell.
Healthcare reform has also driven an increase in office personnel needed to handle benefits administration in offices, he adds.
"Across the board there are needs in each of the categories within staffing," says Campbell.
Manufacturing Manpower
Staffing agencies are also finding that for some positions, companies are even willing to provide training for workers rather than demanding that they arrive with all the skills and know-how needed to hit the ground running. That willingness is particularly evident in the manufacturing sector, where the watchword is advanced. From floor coverings to biotech, Georgia is in the midst of a resurgence in the business of making tangible products. In fact, the sector will be one of the hottest in 2014 – adding 4,100 jobs – according to one report.
This isn't your father's assembly line. Today's factory is spotlessly clean and technically complex, with robots and computer-operated machines doing most of the actual labor. While the number of workers are few compared to what was required decades ago, those employees must have extensive training.
Even among older, more traditional workplaces, finding the right skills can be a challenge.
"We are in a major skills gap," says Jeannette Blake, president of the Georgia Staffing Association and an executive with Hire Dynamics. "We're finding that more companies are training those with less experience because the experience just doesn't exist. With the baby boomers exiting the marketplace, we're going to have a definite gap in experience – especially in the manufacturing and light industrial realm."
To help bridge this gap, the Georgia Staffing Association is working with schools and employers to help educate students on the opportunities in these hard-to-place manufacturing and IT jobs. Through programs such as Junior Achievement Biz Town, even younger students are being introduced to the wide variety of jobs that don't require a college degree.
"Some kids are not the right fit for college," she adds, noting that many young people are not aware that trained machinists can sometimes command upward of $100,000 annually.
"Manufacturers need operators for certain machines that maybe are not as common anymore," adds Campbell. "They recognize that the folks who know how to use the machines are retiring or don't exist, so they're more open to training on the job. Their thinking is, give me good, raw clay to work with – someone who has good learning agility – and I know they're going to be dependable workers."
Staffing agencies employ a variety of techniques to find the right candidate for a job. Every good agency has an extensive and sometimes informal network of contacts, former workers and other sources who can refer or suggest potential workers. The goal is to cast a net that can find not just those actively seeking a new opportunity, but also current workers who may not be actively looking but could be enticed by the right offer. Social media and job boards also play a role.
Staffing agencies also work closely with clients to use their own recruiting tools such as websites and job boards.
"Last year we sourced about 50 percent of our employees through the talent management group here at Cardlytics," says Hamilton. "For the other half we hire through firms. It does help us a lot if the firm has pre-qualified and pre-screened the candidates. It goes a long way to trust them in the future to bring us good quality people."