Georgia View: The Never-Ending Story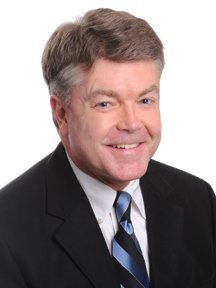 In 2010, the race for the governor of Georgia was wide open with several strong contenders. Gov. Nathan Deal, then a congressman, came in second to former Secretary of State Karen Handel during the GOP primary. After a bruising runoff, Handel conceded a narrow victory to Deal, and Deal later went on to beat former governor and Democrat Roy Barnes by a decisive 10-point spread in the fall general election.
But elections are no longer really over when they are over. Thanks in part to the Georgia Government Transparency and Campaign Finance Commission, formerly known as the State Ethics Commission, parts of an election can lie dormant or "under review" for years. Since 1998, every gubernatorial nominee, including governors Barnes and Perdue, and candidates Mike Bowers, Guy Millner and others have all been found to have their campaign finance filings inaccurate, incorrect or lacking by the State Ethics Commission, and fines were paid accordingly.
For some time, the State Ethics Commission was well run and administered, though thinly staffed and underfunded. Over time, the commission became more of a political football, as ethics complaints became the cheapest way to create negative publicity or a storm for challenging an incumbent or besmirching a campaign opponent. The commission's most regular customer and complainant, Rome bookseller George Anderson, has made almost a vocation out of his avocation of filing ethics complaints.
Shortly after Deal's inauguration, a complaint was filed against the 2010 Real Deal campaign, and nearly two years later, the review was still dragging on without a conclusion.
Deal's campaign staff had researched and identified a few instances where contributions had been made in excess of legal caps. In each case, the donor was identified and the disputed funds returned.
When you are racing to raise millions in a highly charged and competitive campaign from more than 7,000 donors, an error or two is to be expected.
The wife of Deal's Chief of Staff Chris Riley owns a small plane and charter business, Chattahoochee Logistics, that was primarily used by Deal while serving in Congress and more recently in his gubernatorial campaigns to fly around the state. It is illegal to accept free air travel; reimbursement is on a per-mile basis, and the company may not make a profit.
A second element of the complaint charged that Deal had improperly used Riley's plane for travel. However, the ethics commission found that Deal paid the going rates for his travel, as determined by an independent commercial service offering business flights to the same markets. It is a practice that had long been in place, and even allowed by the more stringent Federal Election Commission laws and rules for most of Deal's tenure in Congress.
By 2012, Deal and his team were beginning work on a re-election campaign. Clouds hanging over the prior effort tend to make that a bit more challenging, so the governor's private attorney, chief of staff and in-house legal counsel all began calls, emails, texts and outreach to ethics commission Director Holly LaBerge. They say they were seeking guidance on a timeline for an administrative resolution or a possible hearing that had been delayed before.
I'm no apologist for Gov. Deal or his campaign. During the 2010 effort, he was not my first choice at the ballot box, but in office he has more than ably comported himself, regularly demonstrated leadership and often ended problems quietly and in the background before they exploded and burst forth in ugly and divisive debate. And yet some will return to this ethics complaint, again and again, as if it is Georgia's version of Watergate.
Think again. Take a look at the facts. Take a look at the original complaint, or the later findings and fine. This story only still has legs because some folks want it to.
I had concerns about some of Gov. Deal's private business holdings, which he voluntarily divested. This Real Deal effort may not play out as its predecessor did in 2010, but just as was the case at that time, governing Georgia comes down to much more than any one issue, real or imagined. I'd like to think the Georgia electorate is smart enough to read between the lines, even of a never-ending story.