Athens: More than Just Football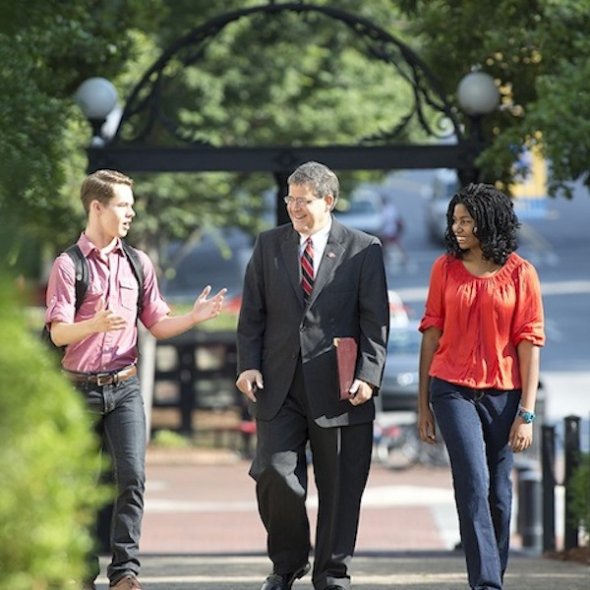 For many Georgians, classes may have officially started in August, but September is still the month often associated with back to school.
In Athens, back to school means a flurry of folks coming to town to enjoy football, the bustling music scene, craft-brewed beer, a wide range of downtown restaurants and – oh, yes – a new year of classes and campus activities.
Nobody is busier in the fall than University of Georgia President Jere Morehead. Learn about the Top Dawg's big plans for the university's future in this month's feature, Expecting Excellence.
Pictured: UGA President Jere Morehead with students on North Campus in Athens
Photo by: Peter Frey, University of Georgia