Jekyll Hosts Environmental Conference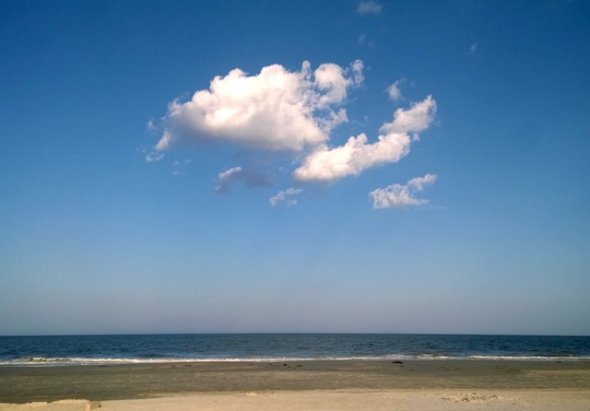 The Georgia Environmental Conference brought nearly 700 attendees and vendors to sunny Jekyll Island last week to attend lectures and panels on topics ranging from stormwater management to integrating minorities into sustainability culture. Georgia Trend's Ben Young attended and brought back these highlights.
All-star Panel:
Susan Catron of the Savannah Morning News moderated a panel of environmental all-stars. The panel, sponsored by the Georgia Brownfield Association, discussed Driving Economic Growth and Stewarding Environmental Resources.
Economic development is extremely important to sustainability, says panelist Paul Morris, CEO of the Atlanta BeltLine. So far, the BeltLine has brought $100 million of investment to Atlanta. Bringing the environmental, social and economic constituents together is hard to do, "and they are the closest together at the beginning. It is important to be all-inclusive," he adds.
Jesup-based forest products company Rayonier has benefited from "a long-term relationship with our rural communities," says panelist Mike Bell, director of external affairs for Rayonier, by not taking them for granted and offering consistent "re-education" that has helped southern Georgia become "the wood basket to the world."
Panelist Chris Novack, director of engineering and facilities maintenance for the Georgia Ports Authority (GPA) notes that sustainability provides competitive edge. "Shipping lines have their own sustainability programs," he says. "They may choose ports that share their views." The GPA relies on its Garden City Terminal – the biggest of its kind in the U.S. – and strives to maintain its "life line," the Savannah River, by instituting stormwater management infrastructure and reusing its water.
The panelists also acknowledged challenges to balancing economic growth and environmental resources. We badly need a carbon accounting framework, says Bell. "In my lifetime there has never been such a change in regulation or such a burden."
Morris mentions challenges to the BeltLine: "our project seeks to reverse 100 years of segregation, and the bulk of the land is contaminated," he says. "It would be easy to stray from our core mission as a result of outside pressures, but we must be sensitive to them." Sustainability seeks to reverse patterns of inefficiency and dangerous logistics. But we mustn't bury our failures, he adds. Transparency is key.

Susan Catron, Savannah Morning News; Mike Bell, Rayonier; Paul Morris, Atlanta BeltLine; and Chris Novack, Georgia Ports Authority
Island Innovations:
Paul Wolff, city councilman on Tybee Island, described local innovations designed to fight off rising sea level that is expected to nearly sink half the island by 2060. "We are using oyster restoration to stabilize our stream banks, and have seen a 50 plus percent reduction in pollutants," he says. Tybee also incorporates "inter-dune discharge" to reduce flooding on 8th Street, using a catch basin of biofilters and saving the city some $800,000 for the alternative solution.
With the economy on Tybee 90 percent tourist driven, plans by the Georgia Department of Transportation to widen, but not raise, the island's only highway when the highway is likely to be underwater in 50 years, seemed unrealistic. GDOT is now working with Tybee to redo the plans at only a 20 percent cost increase. There is still a ways to go – "there is a concerted effort on all the coastal communities away from hard structure," says Wolff. "We need to drastically reduce our impermeable surface."
Local control and efforts like Tybee's are key to gaining traction on sustainability projects hobbled by shifting or unpredictable regulations. Community engagement is critical because of an overarching distrust between the public and private sector, says Denise Grabowski of urban design firm Symbioscity, and government is "forced to regulate to the lowest common denominator."
Making Science Inclusive – and Fun
Two panels, including Succession Planning – Thinking of Ways to Increase Diversity for Future Generations of Environmental Specialists and Leaders, discussed efforts to engage minorities in geo-science professions. "This is a 50-year-old problem," says Stephanie Stuckey Benfield, attorney and executive director of GreenLaw. There are scattered efforts, but it will take a stronger emphasis on "outdoor" science in high school to cultivate more "positive outdoor experiences" among minorities and low-income students.
"How do we make it more fun?" asks Ron Shipman, vice president for environmental affairs at Georgia Power. "At Georgia Power we are trying to reconnect kids to science through the Learning Power program. This is a fun side of the business."
This was the largest GEC, which will be back to Jekyll next year for its 10th anniversary event. For more information visit Georgia Environmental Conference site.

GEC Executive Director David Mook, left, with Georgia Trend Publisher Ben Young.
– Ben Young
Photos: Ben Young