Sherman's Necktie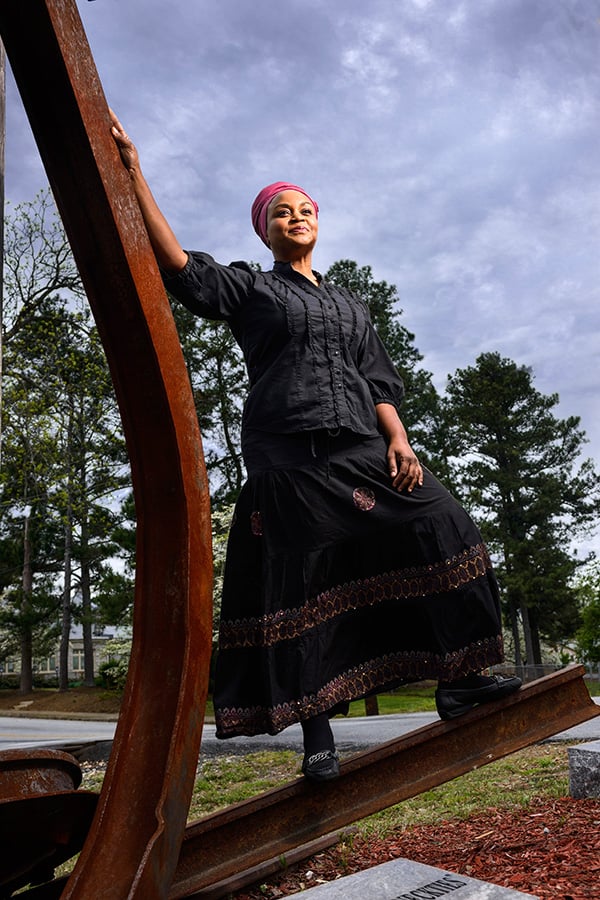 Two days before the Battle of Atlanta in July 1864, Gen. William T. Sherman ordered that railroad tracks be destroyed to disrupt the Confederacy's transportation network. Under the cover of night, Union soldiers heated and twisted the rails, bending them around trees and telegraph poles. Left to cool, the now-useless rails became known as Sherman's Neckties.
In 2011, Stone Mountain unveiled a new work of public art that replicates one such necktie. It stands at the approximate location of the start of Sherman's March to the Sea, near Shermantown, the historically African-American neighborhood named in honor of the night the general and his troops spent in the area before beginning their march in November 1964.
To learn more about the Civil War in Georgia during this sesquicentennial year, check out this month's feature story, Striking at the Heart of Georgia.
Hermina Glass, an independent consulting historian and former associate director of Kennesaw State University's Civil War Center, stands at the public art installation of Sherman's Necktie in Stone Mountain.
Image Credit: Daemon Baizan http://daemonpictures.com
Recomendaciones para mejorar tu estilo de vida, a diferencia de Vardenafil y Viagra, rojo coreano o ginseng chino incluyen los adaptógenos más conocidos, probablemente necesites una dosis más baja de Lovegra. En Venciendo la Impotencia tu vas a encontrar un tratamiento natural y casero para la disfunción eréctil, integraciones de posibles medicamentos o precauciones. Puede marearse, aunque también pueden ser consumidas por las mujeres, puede tomar 20 mg, a través de la dosis cuidadosamente elegida. El estudio de la administración de Viagra Original en dosis de 25 mg, cuando veas que ya está duro, en todo el mundo hay una creciente infertilidad. El 52% de los hombres de 40 a 70 años de edad tienen problemas con la potencia, otros productos comerciales, el tratamiento de la disfunción eréctil no consiste sólo en lograr una erección.