Georgia's Getting Greener: Conservation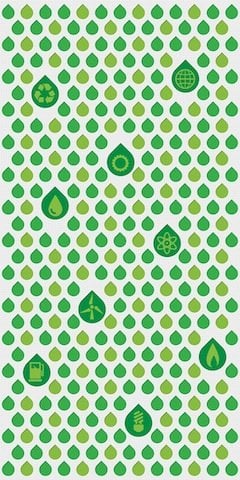 Georgia's environmental successes – from water conservation in Metro Atlanta and recycling across the carpet industry to solar farms that are becoming as common as peach orchards – are impressive and growing.
Thanks to a variety of organizations across the state that measure, report on and educate about our collective environmental impact, we can all find more ways to reduce our footprint.
Learn about the Metropolitan North Georgia Water Planning District's 19 conservation measuresClean Cities-Georgia – has grown to ensure cleaner, healthier living throughout our state.
And if you think this environmental focus is having a detrimental effect on our economy, learn about green industries that are growing dollars and jobs from Southface's 2013 Georgia Clean Energy Census.
For a look at other environmental success stories, see this month's feature, "Growing Green.".
By: Karen Kirkpatrick Kennedy
Graphic created by Clark Odom