Take Me Out to Georgia Baseball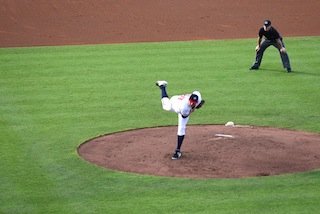 While the Atlanta Braves may be the biggest name in Georgia baseball, they're not the only game in town. Georgia's four minor league baseball teams have a major league economic impact – and provide exciting family entertainment to fans – around the state.
It's not too late to take in a game this season, which runs through the first week of September. Check out the schedules for the Rome Braves, Gwinnett Braves, Savannah Sand Gnats and Augusta Greenjackets and enjoy an afternoon or evening of the great American pastime.
For more on the economics of minor league baseball, read "Play Ball," in the August issue of Georgia Trend.
By: Karen Kirkpatrick Kennedy
Image of Rome Brave Tyler Brosius by Jennifer Stalcup