Sustainable Georgia: Counting Down To Zero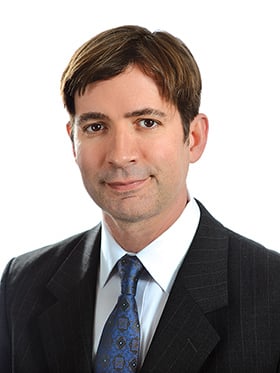 Twenty years ago this month, carpet ex-ecutive and environmental pioneer Ray Anderson launched Mission Zero, an initiative at Interface to not just reduce, but eliminate the company's environmental impact by 2020. Some believed it was a suicide mission, but since then sustainability has entered the business mainstream.
In fact, Georgia's sustainability efforts across a number of industries have earned it a coveted position in the global environmental scene and have been good for the economy.
A lot of that can be traced back to Anderson. In the mid-'90s, he was set to retire at age 60. Instead, he devoted himself to re-making his carpet company into the model of sustainability. Back then, there were no trophies for this kind of thing.
Interface started in LaGrange in 1973 and is now a billion-dollar, global company entirely devoted to the more environmentally friendly carpet tile. The transformation from traditional, chemical-intensive flooring to modular carpet was born out of Anderson's vision. His innovations in residential carpet fueled worldwide growth even through the recent recession.
"We are the largest leading player in carpet tile, which is the fastest-growing segment of the soft flooring market," says John Wells, president and CEO of Interface Americas. "We're not completely back to peak yet, but we expect to go beyond that this year."
Interface is well on track to meeting Anderson's goals. Using sustainable concepts to innovate new product has been key, says Wells. "When Ray outlined his vision in 1994, it was a truly radical thought. But all these game-changing innovations have happened as a result of looking through the sustainability lens at customer problems."
Carpet tile, for example, was a problem for customers when it came to matching replacement tiles. "Our challenge was to ask how nature would design a floor. David Oakey in our design department designed a floor where every tile is slightly different in pattern and color, and when you put them together it's consistent," Wells says. "The concept completely changed the industry. It can go in any direction so installation is speedier, and there's none left over that don't fit."
Another Interface innovation involved biomimickry. "We use a lot of adhesive, so we asked how does the gecko [stick to surfaces]? We found that gravity is the glue. So our D-Team invented TacTiles that stick together through pressure. It's faster to install and replace – no need for solvents," Wells says.
Anderson's vision fueled Interface's "closed loop" mission to "decouple from non-renewables," says Wells, so that today the company's flooring consists of up to 70 percent recycled content – and counting. "We actually see a way to go from here, to create a fully recyclable product out of recycled materials."
It has also led to spin-off innovations like Net-Works, a global, multi-company collaboration to harvest fishing nets, one of Interface's biggest recycled feed stocks.
"We discovered this waste stream is predominantly nylon, and it's having terrible impacts on the oceans – there are literally massive floating plastic islands. We have partnered with Aquafil, an Italian company that turns nylon waste into new material, and the Zoological Society of London to create local businesses in impoverished fishing communities to be feed suppliers of this raw material, and enable them to restore these communities with new business," Wells says. "It's a huge problem, the commercial fishing industry just piling up nets. Eventually Net-Works will take on its own life."
Anderson's practices have influenced the U.S. Green Building Council and the LEED certification for sustainable construction. "We did the first sustainability report, and we listed every chemical we used, back in 1995, and people thought we were nuts," Well says. "Ray made his first Green Building keynote speech that year to 75 people. Now there are 30,000.
"Ray always said at the top of the mountain, beyond doing no harm, Interface must still have a greater impact beyond its own footprint," Wells says. "We are lucky that he walked among us."
Anderson was inspired by The Ecology of Commerce by Paul Hawken and wrote his own book, Confessions of a Radical Industrialist: Profits, People, Purpose – Doing Business by Re-specting The Earth. Anderson passed away at age 77 in 2011, in time to see his vision bear quite a bit of fruit.