Georgia View: Beachy Developments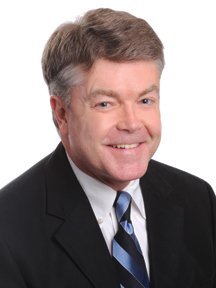 It's summertime, and for me, most any beach trip conjures warm childhood memories of Jekyll Island. I suspect many Georgians who grew up in the '60s or '70s feel a similar kinship to this barrier island and state park.
But after experiencing some heady Georgia tourism heydays, the '90s and more recent decades brought a tourism drought to Jekyll. The once vibrant Summer Waves Water Park struggled to attract visitors, while aging and poorly maintained hotels closed and the island's sole seaside restaurant was shuttered.
Jekyll was once the preferred conference and convention location of Georgia state agencies, nonprofits, and professional and trade associations, but in recent years Savannah and out-of-state competitors including Amelia Island, Jacksonville-area beaches and even the Florida Panhandle lured away business.
Thankfully, a beautiful new convention center and 1,000 new hotel rooms have been completed or are in the pipeline. Along with the convention center came a mid-priced beachfront Hampton Inn, and soon a 200-room Westin will open oceanside adjacent to the convention center. Final touches are underway on a retail/restaurant complex of two-dozen shops, replacing the cluster of merchants temporarily housed in trailers since the demolition of Jekyll's aging retail strip center.
Another 670 new hotel rooms will follow, using the existing footprints of previously closed and demolished properties. Hyatt, Courtyard Marriott and SpringHill Suites are all slated to open before the end of next year. The Holiday Inn brand is also slated for return, renovating and reopening the 1958 Wanderer Hotel (most recently the Oceanside Inn & Suites).
All Jekyll projects are height limited, and there will be no towering beachfront high-rise condos, as have become the norm along the Alabama, Florida and even Mississippi Gulf coasts. No more than 35 percent of the island's landmass can be disturbed in any fashion by man, and this includes the golf courses, soccer fields, bike and walking trails and even the access paths to the beach.
There's been much debate in recent years about how many acres that 35 percent is and whether the tidal marsh should be included. This year, HB 715 and SB 296 settled the debate, limiting the total acreage available for development to 1,675 acres. Of that, 78 acres remain that can still be developed.
If the island had been left in its natural state, as still exists at the northern tip, most modern beach views would be obscured by naturally created sand dunes. Ill-informed development removed most of those dunes from the island during the '60s and '70s. Now a handful of NIMBY transplants are fighting to preserve those views as well as those most-often empty beachfront parking lots.
Yet the marketing challenges faced by the island are still real. There are few restaurants. The island's sole oceanside eatery remains closed. The College of Coastal Georgia had planned to use the restaurant as an adjunct offering of the college's culinary and business schools and staff it with students and recent graduates. However, the restaurant recently abandoned those plans, citing concerns about current market demands on the island and profitability projections. If a quality beachfront eatery with a price point between Captain D's and Red Lobster can't make it, there's clearly still lagging market demand.
Though in my childhood it was not difficult to find beachfront rooms for $39 a night, those days and rates are gone with the wind. The latest attack on new Jekyll development is about the "affordability" for "average Georgians" of room rates for the new hotels.
Just two miles west of Interstate 95, and not far from Jekyll, is the Hostel in the Forest, which has been hosting students and international travelers since 1975. The hostel requires reservations, can house up to 40 and the $25 daily rate includes meals. Accommodations are unique and a bit spartan – there is no air conditioning, showers are communal and the quaint tree house cottages use composting toilets – but if you want to get "close to nature" at an affordable price, this might be your kind of place.
Meanwhile, Jekyll is getting its red carpet ready. Prices may be slightly higher, but expectations are that thousands of nostalgic Georgians will be willing and able to pay them.