The SweetWater Look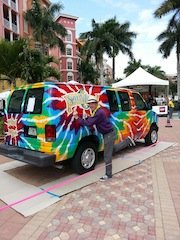 Artist John Dunn's work for SweetWater Brewing Co. became so synonymous with the brand that they brought him on staff full time. Now, the images for their promotions and new beer lines flow as freely as the brews.
Read more about SweetWater and Georgia's beer scene in the July issue's "Popping the Cap on Georgia's Beer Industry
Image courtesy of SweetWater Brewing Co.