Sustainable Georgia: On Common Ground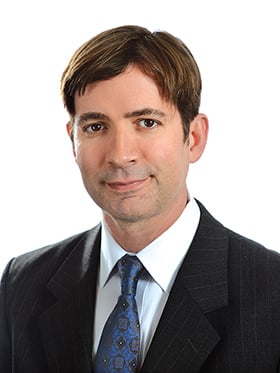 Georgia's environmental scene is crowded with players from the trenches of public works to the ivory towers where futuristic sustainability solutions are hatched.
Many of those people will be attending or speaking at the Georgia Environmental Conference, which is being held Aug. 20-22 on Jekyll Island. This is the event's ninth year, and in my opinion the 2014 program does a great job of encapsulating current issues uniting and dividing those of us who consider ourselves "environmentalists."
There are many events by other environmental organizations that do a similarly great job of bringing together talent to innovate and discuss global trends and local applications, and a number of national and even international conventions that take place in Georgia. But a comprehensive Georgia conference is important as well, as our unique issues have a real global impact.
This year's Georgia Environmental Conference, led by Executive Director David Mook, features several panels of well-respected leaders. One panel includes Paul Morris, CEO of Atlanta Beltline, and Curtis Foltz, executive director of the Georgia Ports Authority, speaking to the challenges of picking up Georgia's growth in a more sustainable fashion than that which occurred in the '90s. There is a clean energy panel including representatives from AGL Resources, Radiance Solar and the Southeast Energy Efficiency Alliance.
Jud Turner, director of the Georgia Environmental Protection Division, will speak, as will Jekyll Island Authority Executive Director Jones Hooks in a panel with Jekyll Island State Park Authority Director of Conservation Ben Carswell.
Coca-Cola Sustainability Program Manager P.J. Newcomb will speak about Grants to Green (G2G) and other resources available to nonprofits seeking to green operations, and Fort Benning Chief of Environmental Branch John Brent will be on a panel discussing sustainability in the military.
You've heard about some of these people in my column before, and if you've paid attention you agree that this is some gutsy programming. There are also panels discussing how to develop and implement a zero-waste-to-landfill program and how to apply to the EPA/ USDA to redevelop brownfields. There are panels on coal ash, wetland mitigation and even golf course water and conservation challenges.
The biggest deal, however, is the keynote speakers. Heather McTeer Toney was appointed regional administrator for the Environmental Protection Agency's Southeast Region by the president in January. Region 4 covers Missisippi to the Carolinas and is the most populated and diverse of the country's 10 regions. She manages 1,000 employees with a budget of more than $500 million.
Col. Thomas Tickner is commander of the Savannah District of the U.S. Army Corps of Engineers. He oversees wetlands protection and hydroelectric dams and reservoirs for the region and is also in charge of the Savannah River basin, a freshwater resource for eastern Georgia and western South Carolina.
Georgia had a big win for our water supply in 2012, but since then Florida has filed suit and our state has had its share of infighting over managing our resources and rivers. Most recently, Lake Allatoona residents have protested the proposed reduction for water withdrawals.
Florida's strike at Georgia will also be a point of concern. The Apalachicola-Chatta-hoochee-Flint Stakeholders Association is preparing a water-sharing agreement brokered by The Nature Conservancy that represents 53 entities from the three states. Florida Gov. Rick Scott's timing with this lawsuit could endanger five years of work by this fragile coalition.
Toney will have to speak to new water rules proposed by the EPA that go beyond current protections and continued tighter regulation of carbon emissions that will likely impact power rates.
I hope many who care about our environment will find some common ground in these discussions. It's a contentious crowd of players, but everybody has their points, from the shrimpers to the big shots.
It's important that they're not afraid to meet and come together. More than ever, it will take shared expertise to come up with the kind of solutions we need for a sustainable Georgia.