Neely Young: Summer Musings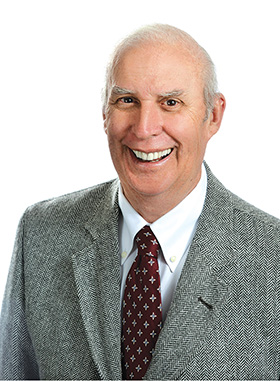 Several times a year I present to you, our readers, a column made up of sayings and quips. Many of these are sent to me by our readers, and I welcome them. They all show a bit of truth, wit and whimsy I hope will bring a smile to your face.
I've learned that happiness is not a destination. It's a way of life.
That anything worth doing is worth over doing.
Be positive. What you find in your mind is what you put there, so put good things in there.
Some people are not procrastinators, it's just they are extremely productive at unimportant things.
Life could use more lakes, fishing poles and lightning bugs.
I've learned that while we try to teach our children and grandchildren about doing right, they in turn teach us what right is all about.
That marriage is more than finding the best person. It is being the best person.
Knowledge speaks, but wisdom listens.
Wrong turns are as important as right turns, more important sometimes.
There is always one moment when the door opens and lets the future in.
You are a perishable item, so live accordingly.
If you love the life you live, you will live a life of love.
I've learned that home is where you hang your heels up.
That if you laugh a lot when you get older, your wrinkles will be in the right places.
That no fine cloth can hide the fool.
That no garden is without its weeds.
There is no good building without a good foundation.
No man has ever yet thoroughly mastered the knowledge of himself.
There is no great loss without some small gain.
"Faith is being sure of what we hope for and certain of what we do not see." Hebrews 11:1.
Some people complain that God put thorns on roses, while others praise him for putting roses on thorns.
You are richer today if you have laughed, given or forgiven.
Many of the quotes above come from Sue Cox, owner of Simons Gallery, Gifts & Antiques on St. Simons Island.
Words of wisdom: "Good meat ain't cheap, but cheap meat ain't good." Quote from a sign at Nick's Buffet in Brunswick, Ga., owned by Nicky and Lori Lee, distant relatives of Gen. Robert E. Lee.
Sent as a Thanksgiving message:
I'm thankful for …
The mess to clean up after a party, because it means I have been surrounded by friends.
The taxes I pay, because it means that I am employed.
The lady behind me in church who sings off key, because it means I can hear.
My huge heating bill, because it means I am warm.
The spot I find at the far end of the parking lot, because it means I am capable of walking.
My shadow who watches me work, because it means I am out in the sunshine.
A lawn that needs mowing, windows that need cleaning and gutters that need fixing, because it means I have a home.
All the complaining I hear about our government, because it means we have freedom of speech.
Weariness and aching muscles at the end of the day, because it means I have been productive.
The alarm that goes off early in the morning hours, because it means I am alive.
Wes Godwin once said, "The only profession where you can't be fired for being wrong a lot is the weatherman."
Tips for a good life from Frank Moore Colby:
Life is too short to waste time hating anyone. Forgive them for everything!
However good or bad a situation is, it will change. Time heals everything.
Frame every so-called disaster with these words: "In five years, will this matter?"
People who laugh a lot are healthier than those who don't.
To those who believe the world was created 6,000 years ago instead of 4.5 billion years in the past, I offer James Watts 1719 hymn paraphrasing Psalm 90: "A thousand ages in thy sight, are like an evening gone. Short as the watch that ends the night, before the rising sun."