Georgia View: Georgia's Talented Trio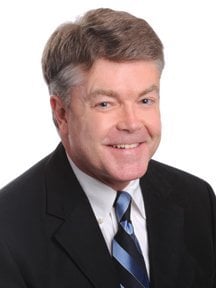 When you hear the phrase political dynasty in Georgia, you might conjure images of the Talmadge, Russell, Ray, Carter or even the Kidd family (with predominantly male elected heirs).
Nationally, names like Kennedy, Bush, Dailey, Long and Roosevelt are but a few of the better-known political powerhouses, with the women in these families generally playing less visible, supporting roles.
Not so with the Denson clan. Athens Mayor Nancy Denson has been a public servant and leader in Athens-Clarke County for more than 34 years. Born in Memphis, the third of seven children, Nancy moved with her husband Bob Denson to Athens in 1966.
Before being elected mayor in 2010, Denson spent 25 years as tax commissioner for Athens- Clarke County and was the first woman elected to Athens city government when she served on the Athens City Council from 1980 to 1985. Among her proudest accomplishments when she was the tax commissioner was that she never put a family out in the street due to foreclosure or auction for failure to pay property tax.
Denson worked with hundreds of individuals and struggling families through payment plans to keep them in their homes and whenever possible to keep those properties on the tax rolls.
When Nancy Denson found that many of the families she encountered struggled to put food on their tables, she did what she thought was the most sensible thing to do. She started the first of Athens's two community food banks in her garage. That was 20 years ago, and to this day she chairs the Finance Committee of the Athens Emergency Food Bank and continues as a board member of the Northeast Georgia Food Bank.
While a full-time public servant, Denson was also raising her family, one son and three daughters. Son Bobby Denson went into business following his military service and is now an executive with Siemens. Middle twin Kathleen is a self-employed artist working in Georgia's fast-growing film industry, and daughters Diane and Margaret – the other twin – followed their mother's path into public life and service.
Oldest daughter Diane Schleicher is now city manager of Tybee Island on Georgia's coast just a few miles from Savannah. Diane has played a significant role in Tybee's renaissance and repositioning as both a retirement community and a vacation destination for families, as well as supporting special events such as its annual Beach Bum Parade.
Margaret Kaiser serves as state representative for District 59, comprising East Atlanta, Grant Park, Inman Park, Little Five Points, Poncey-Highlands, Reynoldstown, East Point, South Atlanta and the old Greenbriar Mall area. Kaiser has served for more than seven years, winning the seat in a minority-majority district by ousting a well-known incumbent. Kaiser and her husband are entrepreneurs, managing three successful restaurants in the area and raising their two sons. Kaiser, like her mother a lifelong Democrat, is well-regarded on both sides of the aisle and frequently rumored as a future candidate for mayor of the city of Atlanta.
Meanwhile, back in Athens, Mayor Denson keeps a schedule and pace that would tire most young UGA college students. Her days begin just after dawn and typically end with a return home at 9 or 10 p.m.
While she's been mayor, Athens-Clarke County has seen the lowest unemployment level in the state, a handful of Georgia's largest economic development wins in more than a decade and the ongoing redevelopment of the West Broad Street corridor leading into downtown Athens.
So in case you're counting, that's three Denson women leading and contributing significantly across Georgia, from the coast to the community surrounding Georgia's flagship university to the state's capital city. Not too shabby.
Though it does appear, at least at this point, that the bulk of female political dynasties are forming on the D-side of the aisle, even that trend shouldn't last too long.
Anyone know what those twin Bush girls are up to these days?