Save Album 88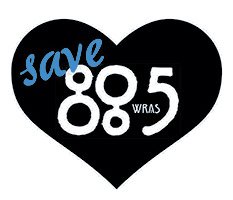 In May, Georgia Public Broadcasting (GPB) announced a partnership to air GPB's news/talk programming on WRAS (Album 88 – GSU's student-run radio station) seven days a week, 10 hours a day beginning this month. The outcry against the plan from students, alumni and listeners in the 100,000-watt station's area, which reaches Metro Atlanta's 10 counties, was immediate. And while the deal is still in the works, the on-air date was moved from early June until June 29.
Let's take a look at why so many people are against this arrangement.
Album 88 is one of the brightest and rarest cultural offerings we have in the state – and a huge part of Atlanta's ability to attract and retain young talent. The resources Album 88 provides to the city's ecosystem of young musicians and artists help keep GSU from becoming just another urban campus and offer the fresh voices of young people an established place on the FM dial.
The nature of business is changing. Companies are integrating electric car charging stations and other amenities into their infrastructure at a cost of millions in an effort to appeal to young talent. Ensuring the city has a vibrant arts and cultural scene – of which WRAS is both a part of and a reflection of – is another integral element of attracting business to the metro area. Sounding the death knell on something that's been vital to Atlanta's creative culture for more than 30 years signals more than just a shift in programming – it's a sign that maybe the city really isn't so invested in nurturing its creative talent pool after all. And who wants to send that message across the airwaves?
By Ben Young