Sustainable Georgia: Charging Up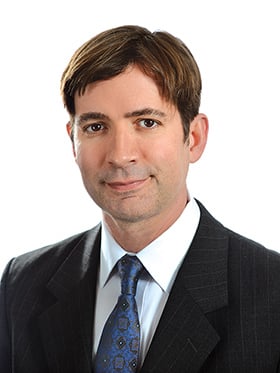 Electric cars have been around a long time but are still associated mostly with golf carts. Now that even some of the big oil companies are strategizing to switch from fossil to alternative fuels sooner rather than later, alternative fueled vehicles (AFVs) are set to dominate, and the shift is gaining momentum.
Georgia has one of the country's biggest tax breaks for electric cars and ranked fourth in the country in the number of electric vehicle registrations in 2013. The tax breaks combined with federal incentives mean you can get a Nissan Leaf for close to nothing. That has been challenged by Rep. Chuck Martin (R-Alpharetta), who introduced a bill to repeal or replace the tax credit this session that died on the floor.
I have long worried about a sudden increase in electric car use. Power rates, currently based on peak hours, would rise if everyone started charging vehicles overnight. There could be a real spike in electricity use that would hasten climate change, which the reduced emissions are supposed to avoid.
If solar could be harnessed to power electric cars, however, that would provide a solution. Georgia is in a unique position to innovate in this area because of our solar industry and Georgia Power's Advanced Solar Initiative to buy 210 megawatts of solar by the end of this year.
There are already solar-powered charging stations on the Blue Ridge Parkway. Tesla has built 100 solar-powered "supercharger stations" in the U.S. that take about a half hour to fill a Model S car with enough power to drive 170 miles. Ford's solar-powered C-MAX will charge up in about six hours, enough to go 21 miles on solar power alone. Georgia Tech teamed with Ford to develop a solar canopy featuring a roof made of Fresnel lenses. Drivers park a solar-powered C-MAX under the canopy, and during the day the car moves by itself several feet to track the sun.
Once-expensive electric vehicles are becoming more affordable ($25,000 for a C-MAX) and cost about two thirds less per year to keep running (Nissan's Leaf vs. Rogue). If you're worried about range, the C-MAX is a hybrid (like many AFV models) with a backup four-cylinder engine, and electric charging stations are mushrooming.
Public Service Commission Chairman Tim Echols has been "plugging" these cars (along with solar energy) for some time. This month will be the fourth time he has helped organize the Georgia Alternative Fuel Vehicle Roadshow, which will visit eight cities – College Park, Marietta, Evans, Warner Robbins, Gainesville, Columbus, Clayton and Savannah – from June 17-26. (Visit www.afvroadshow.com for details.)
"While we have been very successful in Metro Atlanta, primarily because of the tax credit, the market penetration is still miniscule compared to overall number of vehicles that we have on the road," Echols says.
AFVs are having the biggest impact through fleets. "Our biggest stop [on the roadshow] is the Georgia Municipal Association convention in Savannah," Echols says. "Cities like Thomas-ville, and counties like DeKalb and Houston, have successfully utilized CNG [compressed natural gas] in their refuse operations, and I think other cities are anxious to do the same. Some cities are capping methane in their landfills and using it in trucks, and counties like DeKalb are saving millions in diesel fuel purchases."
In the private sector, "UPS is one of the leaders, using compressed natural gas in many of their package cars and liquefied natural gas in over-the-road trucks that run primarily overnight. When you have organizations like MARTA, Georgia Ports Authority and UPS converting, you really are able to move the needle."
However, "using an electric vehicle is far easier than using a gas vehicle, so I think we'll see more growth in that area than any other."
Education is a hurdle, however, and there is a disconnect between the manufacturers and consumers, Echols says. "Most Metro Atlanta residents who commute are not aware that if they are driving an AFV, they qualify for an alternative vehicle tag, which comes with a free Peach Pass and allowed solo use of the HOV lanes. Every dealership needs to understand the value of coding so the consumer can fully benefit from their purchase.
"Electric cars do have limitations," he says, "but I'm getting calls every week from hotels and cities who want to install chargers. I do envision that in the next five years a Nissan Leaf, which has a 100-mile range, will be able to go anywhere in the state of Georgia."