Partnering For Patient Care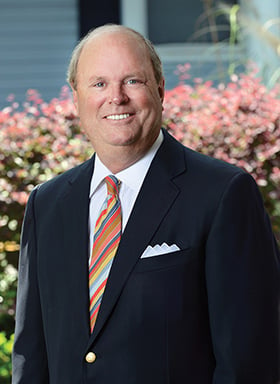 Hospitals have never faced tougher times. While reimbursement rates by both public and commercial insurers are decreasing, demands for quality and technology continue to increase. The Affordable Care Act and Georgia's decision to opt out of expanding Medicaid challenge all healthcare organizations to do more with less.
Rural hospitals are particularly hard hit. Faced with mounting debt, aging patient populations, aging facilities, physician shortages and cuts in federal subsidies to cover uninsured patients, many independent hospitals – particularly those in rural areas – are finding that going it alone means going under. Since the beginning of 2013, four Georgia hospitals – Charlton Memorial in Folkston, Stewart-Webster in Richland, Calhoun Memorial in Arlington and Lower Oconee Community Hospital in Glenwood – have closed their doors.
But other hospitals are finding that new challenges bring new opportunities for growth. Increasingly hospitals across the nation are finding strength in numbers, joining networks or creating alliances that allow them to achieve economies of scale that they previously didn't have, says Kevin Bloye, vice president of public relations for the Georgia Hospital Association.
"Such partnerships allow hospitals to reduce costs through group purchasing agreements," says Bloye. "It helps give hospitals the ability to better invest in capital improvements and purchase much-needed technology. For larger systems, it allows them to increase their market shares."
Many are sharing resources to bring a level of care to communities or parts of the state that in some cases might have to do without adequate healthcare.
"You see a lot of alliances with the larger regional hospitals reaching out to the smaller hospitals to assist them in the way of funding and providing physicians for those areas, primarily the rural areas where hospitals are having a tough time right now," says Monty Veazey, president of the Tifton-based Georgia Alliance of Community Hospitals, which represents the state's not-for-profit hospitals.
The largest such partnership in the Southeast is Stratus Healthcare, an alliance of hospitals and physicians from central and south Georgia working together in a formalized affiliation to exchange best practices, share resources, develop coordinated information systems, reduce costs and collectively manage the health of populations, says Ninfa Saunders, president and CEO of Central Georgia Health System.
The alliance was formed in July 2013 with 23 hospitals in central and south Georgia. By the following January, the members had increased to 29 hospitals, representing 14 health systems, 2,000 physicians, more than 18,700 employees, 4,080 beds and expenses in excess of $2.2 billion, says Saunders. The system is governed by a board consisting of 14 CEOs and 14 physicians.
At press time, three or four additional hospitals – one out of state – were exploring membership in Stratus. "Many of these partnerships span across states," says Dr. Saunders. What is more important than keeping the alliance in state is ensuring that its member hospitals are like-minded.
"The partnership will enable us to improve coordination of care as patients move from hospital to hospital," she says. "The other difference might be the way we come together to focus on making sure there is access to appropriate care in different regions."
Membership consists of critical access hospitals, safety net hospitals, urban hospitals as well as 18 rural hospitals, she says. "We're a group of hospitals of different sizes and configurations," she says. "It is important for us to be able to support each other.
"With a lot of rural hospitals closing, we are trying to help each other as a community," says Saunders. "We are trying to look at what we need to do to help each other. It is not our desire for hospitals to close. It is our desire for us to be able to work together in a meaningful way."
Unlike mergers and acquisitions, alliances and partnerships allow each facility to have separate boards and separate CEOs, says Bloye, "but they are definitely in partnership and each facility benefits from that partnership."
While Stratus is the largest partnership in Georgia, it is just one of many partnerships and alliances between hospitals and health systems that are helping contain costs, improve care or bring needed care to underserved areas of the state.
Here are three others:
The Mayo Clinic Care Network
When patients visit one of the WellStar Health System facilities in the Atlanta area, their doctors will now have access to all of the expertise of the Mayo Clinic for their care. This February, Marietta-based WellStar Health System announced that it is joining the Mayo Clinic Care Network, a national network of like-minded organizations that share a common commitment to improving the delivery of healthcare in their communities through high-quality, data-driven, evidence-based medical care. WellStar is the largest member of the network in the Southeast and the second member in Georgia. St. Francis in Columbus joined the network in November 2013.
The Mayo Clinic Care Network represents non-ownership relationships with organizations that share with Mayo Clinic a desire to serve patients and improve the delivery of healthcare, says Robert Jansen, M.D., chief administrative medical officer for the WellStar Health System. In addition to St. Francis, WellStar joins member organizations in 13 other states as well as Puerto Rico and Mexico.
WellStar's announcement came 18 months after its first contact with the then-newly formed network, says Dr. Jansen. "We have had a relationship with Mayo Clinic with regard to referrals for a number of years. We have some people who trained at Mayo Clinic. We reached out to them initially to ask what this is about and to see if it was something that made sense for our organization."
While WellStar patients aren't likely to notice a difference on a day-to-day basis, membership in the network will be of greatest help to physicians confronted with unusual or esoteric clinical problems, he says. "Fortunately we are blessed with excellent physicians, but all of us, no matter how good we are or no matter what our specialty, occasionally need some help."
One of the greatest sources of help for WellStar doctors will come in the form of electronic consults, he says. "We ship all of the patient information, including X-rays and lab tests, and one of their experts will review all of that material and submit to us a consult with very specific recommendations as to what we should do with regards to either further evaluation or treatment of that patient," he says. "There is no cost to the patient for the consultation. If a Mayo specialist recommends an in-person consultation, WellStar has the option of referring the patient to the institution – Mayo or elsewhere – that the WellStar doctor feels would best serve their needs. We are not obligated to send patients to the Mayo Clinic for consultation – it just gives us the ability to leverage their expertise for the benefit of our patients."
Another source of help is Mayo Clinic's clinical database, to which WellStar physicians have 24/7 access. "If I am a physician and I have a question about how Mayo Clinic would treat a particular situation, I can go online and get their intellectual capital for free. So once again, our patients benefit from the Mayo Clinic expertise without having to pay for it."
In addition to these clinical benefits, Mayo provides to WellStar and other member organizations consulting related to clinical and business processes, says Dr. Jansen. "So if we have a certain area where we could use some help, not just clinically, but some operational issues, we have the ability to tap into their expertise."
Dr. Jansen says the network offers WellStar doctors and patients the resources of the Mayo Clinic without patients having to travel, a service he finds invaluable.
"Medicine is all about taking care of patients. It is all about how to do that in the best way possible," he says. "It is a great opportunity to our patients for us to have access to that clinical knowledge base to improve the care we can deliver."
Just a month after joining the network, WellStar had already made use of both the clinical database as well as the consultation benefit for its patients. "In the first month, we had six or seven consultations all go up to Mayo and come back," he says. "That's six or seven people who had the benefit of a consult with a Mayo doctor without having to leave the Atlanta area."
The Tanner, West Georgia, Floyd and Hamilton Collaboration LLC
In West Georgia, four providers in four contiguous areas – Floyd Medical Center, in Rome; Hamilton Medical Center Inc., based in Dalton; Tanner Health System, of Carrollton; and West Georgia Health, headquartered in LaGrange – have joined to form the Tanner, West Georgia, Floyd and Hamilton Collaboration LLC. Managed by a board of directors made up largely of the CEOs of each of the member organizations, the alliance will focus on more efficient and effective ways to provide patient-centered services for 19 counties throughout the western part of the state.
The four participating healthcare providers will improve operations by working together, sharing their resources, expertise and experience to deliver innovative and responsive patient care while reducing costs through economies of scale.
All four member organizations will share expenses for establishing and operating the alliance, including an alliance-wide clinically integrated network of hospital and physician providers; however, the individual organizations can choose whether to participate in and help fund shared service projects such as group purchasing or information.
While this alliance currently has four member organizations, the board of directors may accept other like-minded organizations with similar compositions, missions and visions to join this alliance. Any new member organization must be approved unanimously by current members and adhere to all terms and conditions established by the collaboration.
GRU-Phoebe Putney Pediatric Partnership
For many families in South Georgia, getting medical care for their children is a challenge. Many counties don't have a single obstetrician or pediatrician, and even in areas that do, as many as 300,000 families south of Macon have to travel at least two hours to get anything other than primary care, says Bernard Maria, M.D., medical director at the Children's Hospital of Georgia and chair of the Department of Pediatrics at the Medical College of Georgia at Georgia Regents University in Augusta.
Dr. Maria is working to change that through a partnership between the Medical College of Georgia and Phoebe Putney Memorial Hospital in Albany. He chose Phoebe Putney for the partnership because of its location in the heart of southwest Georgia and its relationship with the Medical College of Georgia through its family medicine residency program.
"I thought 'let's build on that,'" he says, "so we signed some agreements that would establish a hospitalist service there, which meant that children who were sicker could be cared for there without families having to transfer out to Atlanta, Augusta, Macon or Columbus."
Hiring hospitalists – essentially primary care physicians employed by the hospital who treat patients while hospitalized – was the first part of the agreement. The second part was to have pediatric subspecialists in cardiology, orthopaedics, surgery, neurology and oncology/hematology travel to Phoebe once a month to see young patients.
The third, to be implemented soon, is a telehealth link, which will allow doctors at GRU to see pediatric patients remotely.
"That means I can still be up here at Children's Hospital consulting with nurse practitioners I have hired who live down there who are laying hands on the patient," Dr. Maria says, "and I can provide recommendations to get that patient taken care of without my having to make the four-and-a-half-hour drive down there and four-and-a-half-hour drive back.
"There is tremendous cost savings in what we are doing," says Dr. Maria, a pediatric neurologist and neuro-oncologist. "When I see a child whose family otherwise would not have access to a specialist, and I make a diagnosis and get them appropriate treatment and keep them from being admitted to a hospital, keep them from being admitted to an intensive care unit when things go bad, there is tremendous savings associated with intervening in the early stages of disease."
Even more importantly, a proper diagnosis can save or change lives. One example of that is a six-year-old patient Dr. Maria saw at the pediatric specialty clinic at Phoebe Putney who would go limp and fall to the floor – totally awake but unable to move – up to 20 times a day.
"In school they had to scoop her up and take her to the nurses' station, and this thing would last up to five minutes," he says. The girl's mother and several other family members had suffered from the same problem, which had interfered with their education and as a result their ability to get jobs. Because they were unable to see a specialist, however, the problem had never been diagnosed.
Dr. Maria knew instantly what the girl had – a condition called hypokalemic periodic paralysis – and put her on a mild medicine that corrects it. "I saw one case 25 years ago, but I had that memory," he says.
When Dr. Maria saw the girl recently, she was down from 20 episodes a day to just two over the course of the previous month. "This one therapy changed her life," he says.
"With all the noise around healthcare and all of the many changes and the constant stresses, this is a reminder of how impactful one can be," Dr. Maria says. "We change lives down there."