Neely Young: A Good Hook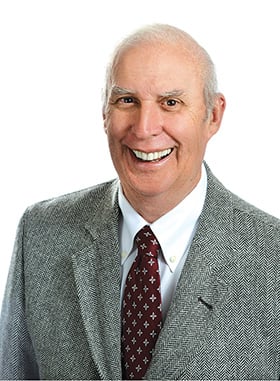 Griffin and Spalding County are going green. The community between Atlanta and Macon has a new idea called an eco park. Companies looking to move to Georgia can come to The Lakes at Green Valley, a 570-acre light in-dustrial site that will be green, or eco-friendly.
For effective economic development, every community needs a "hook," something different to offer prospective contacts. Companies want to move where there are good schools, affordable housing, excellent government services, nightlife, theater life and cultural sites such as museums. Many Georgia communities already offer these amenities, so the question is how to design something that will stand out.
Thus was born the eco industrial site. This is not a bunch of hippies and flower children, as green business proponents used to be considered. The park has the blessings of button-down county and city leaders who realize that green has gone mainstream.
"We want to have the first green park in Georgia," says Executive Director David Luckie, who has been with the Griffin-Spalding County Development Authority for 21 years. "Georgia Tech did a study for us, and only three successful parks of this nature are located in the U.S."
About a third of the land will remain natural forest, with walking trails and a central lake with the "best bass fishing in the Southeast," Luckie says. Drought-resistant plants will dot the landscape, and energy-efficient lighting will complement the green theme. There will be a historic lodge along with 11 other lakes and streams to provide employees a place to spend time with their families close to work.
Because the University of Georgia College of Agricultural and Environmental Science facilities are located close to the park, Luckie says they hope to recruit food manufacturers. His goal is to attract national and international companies that use automation and high-tech manufacturing techniques for food processing. He hopes the eco park's 12 industrial sites will create 50 to 200 high-paying jobs.
The park is funded in part by a 2008 Special Purpose Local Option Sales Tax (SPLOST).
"We are concerned about the environment, so we will reward companies that come in by giving them something extra in the form of tax abatement or a partial property tax relief for 10 years," Luckie says. "We grant additional years for time to pay for any environmental costs. We also offer low-interest bond funding to help with building their plant. We don't offer free buildings and other incentives like some other states, and sometimes we can't compete. But if we don't offer some incentives, we don't get the projects."
He explains that a limited tax abatement can help lure an industry, providing funds for city and county governments and school systems – funds they would not receive if the industry went elsewhere. "We work within the law by adhering to confidentiality codes during the recruiting process because of non-disclosure requests," he says. "The authority, by law, has to negotiate in secret, but everything comes out in the open when their intentions are discussed in public, open council [sessions] before regular city and county commission meetings."
Economic development authorities have been under fire in some quarters of our state for operating in secret. They are independent bodies, established in all 159 Georgia counties to help recruit industry that will improve the tax base in their communities.
A bill was floated in the legislature last year to make the authorities more transparent or open to the public. While this sounds noble, it is ill advised. If the bill had passed, economic development would have been killed in Georgia. Companies that might want to move here from another state don't want their home communities to know they are considering a move. They require any county under consideration to sign a non-disclosure agreement to keep negotiations out of the public eye for a period of time.
David Luckie's approach in Griffin-Spalding County's new park shows that non-disclosure is important in any attempt to bring in industry. The Georgia sunshine law provides for this by letting governments close their meetings to discuss land sales or employee personnel issues.
Everyone gains. Companies feel secure that their negotiations are held in private, and citizens have the right to look over agreements at the proper time and to make comments before a vote is taken by the city or county commission. The law needs to stay as is.