Georgia View: Keeping Score On Common Core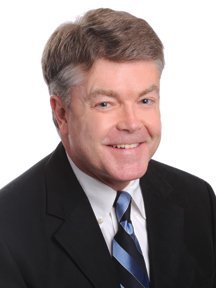 I've long enjoyed the rough and tumble world of politics and remain occasionally amused by the fact-stretching that goes on during campaign seasons. The botched rollout of the Affordable Care Act (ACA), aka Obamacare, has been providing fodder for GOP candidates running for offices as varied as governor, senator and insurance commissioner.
So now, hot on the back of Obamacare comes Obamacore, the blaming of President Barack Obama for creating that new and feared set of public education standards known as Common Core. But President Obama didn't do it.
This wound, perhaps self-inflicted, came from within GOP ranks. The Common Core initiative grew out of a 2010 National Governors Association panel headed up by Georgia's former Republican Gov. Sonny Perdue. Other early ardent supporters included former Florida Gov. Jeb Bush and New Jersey Gov. Chris Christie.
Common Core is a set of performance measurements and standards in math and English that outline what a student should know and be able to do at the end of each grade. It was designed to help raise American student proficiency and performance in these subjects and close the increasingly wide performance gap between U.S. students and those in Asia and Europe.
Think of Common Core as similar to the SAT and the way it is used as the primary and principal standardized test for measuring performance for college and university admissions. However, Common Core is not a predetermined curriculum, preselected textbooks or even a prescribed methodology of teaching.
Forty-four of the 50 states – including Georgia – and the District of Columbia have already adopted and are engaged in implementation of Common Core. Common Core enjoys strong support among the business community, with backing from the U.S. Chamber and Georgia Chamber of Commerce. The latter was successful in blocking attempts to gut Georgia's implementation of Common Core standards during the most recent session of the Georgia General Assembly.
What is often most entertaining about politics and policy development is the odd coalitions that occasionally form to champion or kill a particular proposal. In this case, Common Core opponents are an unusual grouping of social conservatives, homeschoolers, Tea Party members and, increasingly, educators and teachers union members. When left meets right in support of a common goal, it's sometimes the middle that can get squeezed out of existence.
The more recent GOP revolt against Common Core is best traced to President Obama's embrace of the initiative, particularly his admiration for the adoption of standards for state eligibility for federal education grants and waivers similar to those related to the No Child Left Behind Act, a national education law enacted by President George W. Bush during his first term.
As with school accreditation, also controversial in some circles, Common Core attempts to determine performance standards for achievement and mastery of skills, with agreed metrics and measuring instruments. It does not mandate "new math" or teaching social studies in any particular fashion. Educators are given more flexibility in most states than current law as long as they reach the agreed outcomes of achievement.
At some point, these standards and goals have become branded as the Obamacore federal takeover of public education, with accusations as far-fetched as putting LoJack locator chips inside the head of each child. Some conservative talk show hosts have helped fuel this fire.
It is true that these new standards are more rigorous than the old. There is less room and acceptance for "social promotion" and considerably more measurement of teacher performance. The latter has most every teachers union and many leading academicians riled up. While new curriculum and textbooks are being selected at the local level from among many options considered "aligned with Common Core standards," the Common Core program has not dictated any preselected titles or one set way to teach.
So there you have it, a scorecard for the latest tempest in a tea pot among the readin,' writin' and myth-metic set.