Sustainable Georgia: Reflecting On Our Past
As the Georgia Historical Society installs new markers to commemorate anniversaries of the Civil War and the Civil Rights Act, let's remember we're still learning from our past.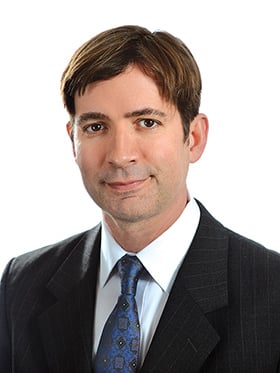 Any sustainability effort must be sensitive to preserving our culture as well as our environment. Especially here in the South, it takes a united effort to grow in a way that won't wipe out the past and leave hurt feelings.
This year Georgia celebrates the 150th anniversary of the Civil War as well as the 50th anniversary of the Civil Rights Act. The two historic events are a century apart but inextricably entwined.
There are parts of our state's history to be proud of, and there may be some that we'd like to forget. But the past cannot be erased, nor should it be. Old demons can come back if they aren't confronted and exorcized. Suppressed emotions can bottle up and ignite. Hurt feelings still abound in sometimes not-so-subtle ways.
So it is with great interest that I've followed the efforts of the Georgia Historical Society (GHS), which celebrates its 175th anniversary this year. Based in Savannah, the GHS has collected 4 million manuscripts, 100,000 photographs, 30,000 architectural drawings, 15,000 books and countless military records, diaries, letters and periodicals. It is also responsible for the historical markers program here in the state.
Georgia has a lot of historical tourism with one big problem. The 2,000-plus historical markers around the state that many of us grew up with were placed in the 1950s, when we were still in the horrible grip of Jim Crow segregation.
"The 150th anniversary was an opportunity for us to fill in the holes," says Dr. Stan Deaton, GHS senior historian. "There were not a lot of social questions being asked by historical scholars in the '50s. After the Civil Rights Act of 1964 history was looked at in a different way, and we want the markers to reflect that."
The GHS found a dearth of markers pertaining to the Civil Rights movement. There were "a few markers scattered around" but "very few about the student movements, the sit-ins, voter registration or even Dr. Martin Luther King Jr.," says Deaton. From the Civil War to Civil Rights, "the stories about African Americans – whether slaves, free or in the military – were not told."
Just as locations pertaining to slave insurrections and bread riots were given new Civil War markers, the Civil Rights markers show how "the preservation of the republic and the emancipation proclamation are intricately linked to the Civil Rights movement," says Deaton.
There will be five Civil Rights markers erected by year's end. One marks the student movement in Atlanta that culminated with a sit-in at Rich's downtown, where King and others were arrested in the Magnolia Room in 1960.
In Albany, a marker observing a mass protest in public spaces citywide notes that the sheriff's decision not to use violence – instead incarcerating nearly everyone – caused Dr. King to view the Albany event as a failure but helped inspire tactics in Birmingham in 1963, the catastrophic results of which decidedly moved the needle on the Civil Rights Act passage the next year.
Two markers in Savannah will honor student movement sit-ins that led to desegregation of businesses and public facilities 18 months before the Civil Rights Act, as well as local leader W.W. Law, a former president of the Savannah chapter of the National Association for the Advancement of Colored People who was instrumental in breaking down legal barriers to integration.
In Columbus, a marker will recognize Primus King, who was roughly turned away when he tried to register to vote in 1944. He then filed suit and took it to the Supreme Court, which subsequently struck down white-only primaries in a very early but important step toward desegregation.
More markers are planned for leaders like Julian Bond, Maynard Jackson and Andrew Young. "We're focusing on 1944 to 1974," says Deaton, "because even in our regular marker program we build in enough time to provide proper perspective. What's controversial today may not be in 10 or 20 years.
"Of course we have to be sensitive," says Deaton. "We have to raise money, and we have to have local buy-in – we're not just going to drop in. If there are hot topics or issues, we finesse them as best as we can."
As we observe anniversaries of both the Civil War and the Civil Rights Act in 2014, let's remember that we're still learning from the past. But we also have a lot to be proud of.