Georgia View: A Missed Opportunity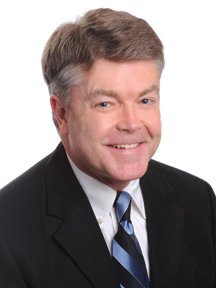 During the November 2000 Colorado general election, voters passed Amendment 20 to the Colorado State constitution, allowing the medical use of cannabis. Fourteen years later, the debate over medical marijuana has moved to the South.
In Colorado, patients may possess up to two ounces of "usable cannabis" and no more than six cannabis plants, but are not allowed to partake of this medication in public. Subsequent Colorado law lists eight accepted medical conditions for use of cannabis treatment – cancer, glaucoma, HIV/AIDS, seizures, severe pain, severe nausea, severe muscle spasms and cachexia (dramatic weight loss and muscle atrophy).
Colorado is far from the only state that has passed such legislation. Nineteen other states and the District of Columbia have also legalized the medicinal use of marijuana, and more states are considering similar bills.
Here in Georgia, the debate over legalizing marijuana has taken a different turn, focusing on the medicinal use of cannabis oil. State Rep. Allen Peake (R-Macon), a longtime conservative member of the Georgia House leadership team, is far from being the most likely sponsor of medicinal marijuana legislation in Georgia (HB 885). But as Peake repeatedly stated during the 2014 session, the health and welfare of suffering children and their families, including several of his own constituents, outweighed any and every concern for his own political future.
HB 885, also known as the Haleigh's Hope Act, zeros in on the use of cannabis oil, which helps treat seizures in both children and adults. This oil, harvested from the marijuana plant, is typically injected in liquid form or mixed with the food of patients suffering from frequent seizures and is generally considered non-hallucinogenic. For people like four-year-old Haleigh Cox, who suffers 200 seizures a day as a result of Lennox-Gastaut Syndrome and for whom the bill is named, HB 885 could truly be life changing.
As the 2014 session progressed, a strong band of brothers joined Peake supporting this effort, including the Medical Association of Georgia, Children's Healthcare of Atlanta and surprisingly, the Prosecuting Attorneys' Council of Georgia. As the clock ticked down during a session already compressed by a new election date and political calendar, HB 885 fought daily for a slot on the Senate Rules calendar and legislative docket.
Sen. Renee Unterman (R-Buford) chaired the committee for consideration of the bill. At the same time, she was championing her own children's health issue and bill, SB 397, mandating that insurers and employers provide coverage for autism spectrum-related treatments and therapies for children up to age six.
A worthy intent, but she was seeking a healthcare mandate from the same legislative body passing multiple statutes to minimize and even reverse the impact of federal Affordable Care Act mandates.
Unterman said repeatedly that the cannabis oil bill would go nowhere in the Senate without her autism coverage mandate as an attached rider. The Senate reacted by passing a bill wedding the two on the last day of the session. That insurance rider made the amended bill a stated 'non-starter' back in the House.
Peake then attached his bill to yet another unrelated Senate act (SB 291), which created a new agency for aging adult services. It again passed the House but was greeted by inaction when it returned to the Senate floor during the session's waning hours. Ultimately, on the last day of this year's session, the bill did not pass.
House Speaker David Ralston (R-Blue Ridge) slammed senators for their choice. "They have had that opportunity," Ralston said. "I understand they would rather make speeches than take care of Georgia's children."
That sound you hear may be moving trucks filled with Georgia families and their supporters moving to Colorado to find peace, help and treatment for their ailing children – after the bill's failure, Haleigh and her family have already headed west. Or it may be the more dangerous and quieter sound of Georgia mothers and women voters, who command a majority of ballots in every election, re-evaluating which party and which set of leaders are more committed to children's safety, health and welfare.
Neither of these is exactly the Sound of Music ringing across the mountaintops for Georgia's GOP.