Sustainable Georgia: Building On The Arts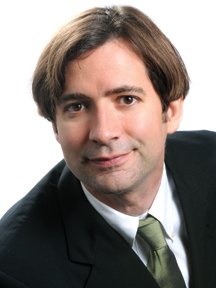 Atlanta has had a lot of artistic activity recently, both indoors and out. The city has finally invested in enough murals, sculptures and public installations to generate the traction it needs to remain a cultural player.
Even better, two local institutions cherished by artists for the support they provide are expanding: the Museum of Contemporary Art of Georgia (MOCA GA) and Atlanta Contemporary Art Center (ACAC), known better by its nickname, The Contemporary.
Any artist will tell you that these two nonprofit organizations are indispensible. MOCA GA was created specifically to build a permanent collection of Georgia artists. ACAC provides resources to local artists and exhibits international artists such as Peter Saul and Corin Hewitt as well as locals like Chris Verene.
To build on the culture The Contemporary helps foster, I was part of a group that launched Eyedrum in the '90s near downtown Atlanta as a nonprofit art and music space. An artist myself, I saw the need for an alternative venue for young artists with few resources and no connections to high-priced galleries.
Around since 1973, ACAC is a large space perfect for large-scale installations, like Mia Feuer's The Bridge in 2010, but it can be divided into smaller spaces to host as many as six to 10 exhibits a year. It welcomes film screenings and even commissions works by local artists. It supports programs like Created Lives and Careers, and in 2009 it cofounded the Westside Arts District and its popular monthly art walk.
To celebrate its 40th anniversary, The Contemporary launched a capital campaign, led by ACAC Board President Tim Schrager, CEO of Perennial Properties, to redesign its facility. The new layout adds a lecture hall and event space and incorporates energy-efficient HVAC and lighting systems throughout the building. The Contemporary unveiled the new space at its annual Art Party last October, but even still, this important link in Georgia's artist network needs ongoing support.
MOCA GA, established by David S. Golden and Annette Cone-Skelton in 2002, opened its doors with 250 works by 110 Georgia artists. The collection features established artists like Harry Callahan and Radcliffe Bailey as well as folk artists like Howard Finster and Benjamin Jones. MOCA GA has since collected more than 800 works of art presented in more than 100 exhibits, including Jiha Moon's Foreign Love in 2013 and Kevin Cole's Straight from the Soul in 2012.
Last year it received a $20,000 grant from The Home Depot Foundation and announced plans to more than double the size of its Education/Research Center. The Center has more than 150,000 archived pieces, including artist notebooks and exhibit catalogs from now-defunct organizations, making it a treaure trove to researchers.
The new space will be inaugurated April 12 at its biggest annual fundraiser, the MOCA GA Art Auction and Sale, which will feature works by 20 Georgia artists. The event co-chairs are none other than Usher Raymond IV – yes that Usher – and Grace Miguel, who opened their home for a special VIP Patron Party in March.
As for my old nonprofit Eyedrum, it has been a big part of Art on the BeltLine and recently re-opened in the FUSE Arts Center downtown.
These three spaces are evenly dispersed across the city's core in locations that have helped revive surrounding neighborhoods and businesses. The Contemporary has been a cultural anchor, sparking a renaissance in West Midtown that includes the Sandler Hudson Gallery and high-end restaurants and retail near Poem 88 Gallery. MOCA GA is part of the TULA Center on Bennett Street, an important cultural cluster for Midtown with several independent facilities like The Lowe Gallery.
But "art districts" put me off a bit. I believe cities thrive when galleries open in multiple communities. I'm glad these spaces are flourishing and that the city and its arts patrons have been generous about supporting public art in outdoor spaces, from the Living Walls murals that brighten the MARTAscape east of the city to the Alex "Hense" Brewer mural that wraps the entire Westside Cultural Arts Center.
This will continue as the BeltLine project and its art component continues to grow. I'm glad the entire city, not just one neighborhood, will have a little more color to brighten its neighborhoods – inside and out.