Georgia View: Let It Snow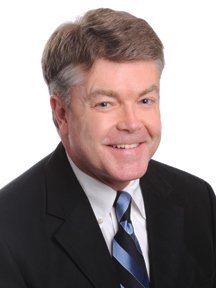 "Shelter in place" may well top the list of new phrases in the dictionary of the South for 2014. Perhaps as long familiar to Boy Scouts and survivalists as their AK-47s, MREs or hunting knives, every school student, stranded driver and carpooling suburban housewife now fully appreciates the benefits of simply staying put in a warm, safe place when inclement winter weather is fast heading our way.
It is rare that two major winter storms buffet the metro Atlanta region in one season, but Gov. Nathan Deal, Atlanta Mayor Kasim Reed and many metro area school superintendents are now likely thanking the man upstairs for the chance the second storm provided them to get things right.
However, just as the "perfect storm" elements aligned so quickly and devastatingly for commuters during Snowmaggedon on January 28, the icy storm that followed two weeks later gave plenty of warning and arrived in two separate and distinct waves. A chastened and still-thawing public paid attention and took heed. When the public, truckers and local school systems are willing to follow, it becomes much easier to lead.
Gov. Deal quickly understood the potential damage to his re-election campaign and the overall assessment of his leadership abilities that was left in the wreckage of the first storm. During the second storm, with the obvious support of his appointed agency heads, particularly at the Georgia Emergency Management Agency (GEMA), Georgia National Guard and the Georgia Department of Transportation, the governor was visible and personally engaged, and he provided regular updates to the public and media.
But unlike any major northeastern, midwest or rust-belt metropolitan area, where winter storms are considered a cost of doing business, here in the sunbelt our planning should remain on reducing traffic flow, keeping minimal lanes open for safety and first responders (two lanes remained serviceable on all metro interstates for the bulk of the second storm) and encouraging telecommuting.
Post-storm, the Georgia State Board of Education gave local school systems the flexibility to set and determine schedules for make-up days. Still, there are significant benefits to developing a weather alert or advisory trigger point that automatically closes school systems the night before or within a few hours of receipt of the most severe weather advisories. In Cobb, Gwinnett, DeKalb and the City of Atlanta schools alone, you are talking about nearly 400,000 school children, as well as their families, who are impacted by school closures.
In that second snowstorm to hit the region in February, the people in Raleigh, N.C., appeared not to have learned from our mistakes. Following requests by that state's governor, Pat McCrory, to stay at home and close the schools, there was a similar non-response. And just like in Atlanta in January, abandoned cars littered their roads and interstates as people struggled to make it home. Absent a disaster in recent memory, it appears that many will just shrug and carry on as normal.
So, while our governor, the Atlanta mayor and his metro peers learned some of the lessons of planning, as well as of advising residents time and time again of the benefits of staying at home and sheltering in place, there is more to be done to ensure the lessons stick around longer than the snow lasts here in the South.
Meanwhile, that Wednesday morning, the second official day of closures, looked like a scene from White Christmas. Not a bad view from your kitchen or living room window, and considerably less threatening than the view through your car windshield of the back end of a swerving tractor-trailer.
This time, the trucks stayed off the roads. This time folks stayed home. And this time, local and state government agencies and school systems communicated and cooperated at a higher level. It is unfortunate in this age of technology that it still often requires an old-fashioned act of God and Mother Nature to get everyone's attention and force them to do things they should have been doing in the first place. Let it snow!