Sustainable Georgia: Inspiring Leadership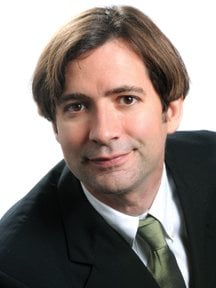 As we celebrate the 100th Anniversary of the Association County Commissioners of Georgia in this month's issue, I have to throw a spotlight on one of their best programs – the Institute for Georgia Environmental Leadership (IGEL).
IGEL possesses a sustainability slant that has helped position Georgia as a forward-thinking state since its inception in 2001. IGEL Foundation Inc., the 501(c)(3) that acts as the governing body for IGEL, was formed in 2004. It was later placed under the office of the J. Mack Robinson College of Business Center for Ethics and Corporate Responsibility at Georgia State University. Some 400 alumni, as well as sponsors and supporters, help keep it going.
Each year 30 Georgians are brought together from diverse backgrounds and different regions, all having proven track records in environmental leadership. IGEL recently created the Barbara Gallo Memorial Scholarship Fund to further enhance its ability to choose strong, diverse leaders. It extends the opportunity of IGEL to those who may not be able to afford the tuition and travel expenses, or have a company to foot the bill.
Challenges are presented in monthly weekend sessions designed to address the preservation and protection of Georgia's natural resources and cultural communities. GSU professors Steve Olson and Rob Williams facilitate the program, which picks at participants' brains and leadership capacities as well as Georgia's sustainability problems. Along with IGEL Program Manager Molly Nuttall and J. Mack Robinson Executive in Residence Linda DiSantis, classes visit the four corners of the state to hear about issues that are often very different but nonetheless affect the state as a whole.
The information gained in the field is designed to enhance leadership sessions that combine the use of case-based, realistic simulations and presentations. Olson and Williams are passionate and energetic, offering a timely salve to the mountain of data these sessions generate. Science is an important part of the sustainability movement, but so are vision and direction, and they do a good job of keeping classes from straying off literally into the weeds.
The issues are presented in a non-partisan, even-handed manner, where many interests with a stake in the issues are given a voice. IGEL is not shy about putting opposing views together and watching the fireworks during the Q&A. This is no snoozefest.
In each corner of the state, classes are greeted and feted by local leaders from the corporate, nonprofit and government community, often IGEL graduates or affiliates who are helping implement the solutions brainstormed in previous class sessions.
As a 2011 graduate, I can vouch for the program's rigorous agenda. While we visited some of Georgia's most cherished natural spaces and certainly waded out into them, the class was no pleasure cruise; we were given sometimes dire situations to consider, and arguments were set alight by the occasionally dismal prospects of a solution. Many late nights were spent pondering environmental issues affecting the state and the world.
However, local leaders often surprised us with progressive and innovative solutions of their own making. Many columns I have written came out of it, and it was perfect for my Sustainable Georgia beat, which seeks solutions where some see only problems. The sessions did a great job of covering both grassroots and top-down initiatives.
I was intrigued by the leadership traits that emerged as we wrestled with each other's sometimes conflicting beliefs as well as shared views and experiences. We finished the class feeling inspired by the opportunities presented to Georgia through the challenges we face and energized by the elaborate network of environmentalists we learned about from IGEL.
Mostly it was nice to know there are so many of us out there. I am proud of Georgia's history of environmental stewardship, which extends back to the '70s, and to see many generations represented in my class, all fighting together in our own ways for solutions.
If only we could see more of such inclusivity out in the world. It was especially enlightening to witness a forum in which all of those with a stake in our natural resources – whether they consider themselves environmentalists or not – were given a voice. And somehow we had a good time. That's Georgia in a peanut shell.