Georgia View: Changing Of The Guard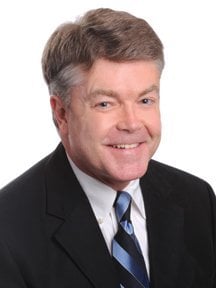 Few institutions place greater value on seniority and tenure than legislative bodies. These customs date back all the way to the days of the Roman Senate.
As regular followers of the doings under the Gold Dome remember, order was restored in the state Senate last year following the restoration of many of the powers, granted by tradition but not by statute or the Georgia Constitution, to the lieutenant governor.
But it was changes under a different dome that began the current flow of dominoes here. Georgia's senior U.S. Sen. Saxby Chambliss announced early that he would not seek re-election in 2014. Three members of Georgia's House delegation, including its most senior member, Congressman Jack Kingston (District 1, Savannah), are leaving behind the reasonably safe seats they now hold to seek membership in what remains perhaps the world's most exclusive club, the U.S. Senate.
And while this congressional trio also has plenty of competition for that honor, their seats in the 1st, 10th and 11th Districts are now ripe for the picking by an ambitious state legislator or two.
Two GOP House Caucus leaders approached this same challenge in different manners. Former House GOP Caucus Chair Donna Sheldon (R-Suwanee) resigned her post to allow her to focus on the race for Georgia's 10th Congressional District. Sheldon's longtime colleague, Rep. Ed Lindsey (R-Atlanta), left his position as majority whip but retained his state House seat while seeking the 11th Congressional District GOP nomination. The distinction between the choices made by Sheldon and Lindsey is not a small one.
Georgia law prohibits legislators as well as constitutional officers from fundraising during the legislative session. That prohibition does not extend to challengers and candidates not holding office. In addition, in response to direction from the federal courts, one of the first items of business for this year's General Assembly was to set a new date for the state primary elections, moving it from July to Tuesday, May 20, 2014.
The General Assembly is thus expected to complete its work in near record time, exiting both chambers prior to St. Patrick's Day, Monday, March 17, and leaving only nine Tuesdays until election day, with early voting beginning as soon as April 28. Prior to this year, candidates were typically qualifying that third week of April, following the wrap of the legislative session.
While House Speaker David Ralston (R-Blue Ridge), Speaker Pro Tem Jan Jones (R-Milton) and Majority Leader Larry O'Neal (R-Bonaire) all remain the same, down the Caucus leadership chain all the other players are new to their jobs, excluding caucus secretary/treasurer Allen Peake (R-Macon). Many more changes in committee leadership and assignments occurred this year, however to include them all would consume this entire column.
A little change can be a good thing. When it comes to the smooth flow of legislative bodies, however, it can also gum up the works. Remember only a few years ago the dysfunctional death march of the former leadership team in the state House of Representatives, helmed by a deeply flawed speaker, or the "who's on first" and "who's in charge" questions that plagued the state Senate following a later coup by some less-than-happy senior members of that chamber.
As the Georgia GOP numerically dominates both chambers, there have been fewer changes on the Democratic side of the aisle, where the bench strength is viewed as a bit on the light side. Yet state Sen. Jason Carter (D-Atlanta) is leaving behind his safe seat and rising star status to run for governor.
A shorter session combined with election year musical chairs is bound to impact the normal flow of an already convoluted legislative process. There is a budget of roughly $20 billion to contend with, and Georgia's teachers will probably receive a convenient election-year pay raise.
But this year, don't expect the 261 House bills signed by Gov. Deal or the 71 Senate bills signed into law last year. Maybe that's not a bad thing.