Sustainable Georgia: Surf's Up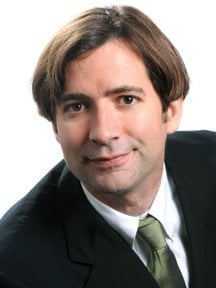 They have a soft place in my heart, but it's time to take a hard look at our coastal communities.
Here, climate change is no myth. Many favorite spaces are being inundated under our nose by a 3.2 foot rise in ocean levels that will shift the coastline inward by as much as half a mile – not in a thousand years, but in our lifetime.
According to a study conducted for the Georgia Conservancy by Georgia Tech in 2012, 30 percent of the land area of McIntosh, Chatham and Liberty counties will be inundated by 2110.
McIntosh would lose 20 percent of its residential property; Chatham County would lose 8,900 buildings; and the developed portion of Tybee Island would be cut in half. Geechee Gullah communities Hog Hammock and Pin Point are also threatened, as well as 13 miles of I-95 and U.S. 80, and 11 miles of CSX-Norfolk Southern rail. There is the flooding of four hazardous materials waste sites, one landfill and two wastewater treatment plants to consider.
The National Flood Insurance program is undergoing a major overhaul. Coastal communities have been given five years to stave off drastic changes that could double insurance rates if strategies aren't implemented to reduce risk.
A 2008 study presented to the National Conference of State Legislatures by the University of Maryland's Center for Integrative Environmental Research (CIER) placed the cost of protecting Georgia's coastline from a 20-inch rise by 2100 between $154 million and $1.3 billion. Presumably, those estimates would double to handle the rise of nearly 40 inches projected by the Georgia Conservancy study. The NCSL adds that coastal erosion would cost an additional $135 million annually in other sectors, and nearly 5,000 jobs could be lost – double that, too.
There's always the chance both studies are too conservative. If sea levels were to rise as much as six feet by 2100, "essentially, downtown Brunswick is toast," Chuck Hopkinson, director of UGA's Georgia Sea Grant Program, recently told The Brunswick News.
I wouldn't be bringing all this up if it didn't appear that solutions were on the table – possibly less expensive ones than the CIER study knew about.
While half of the areas identified in the Georgia Conservancy report are threatened, most are wetlands with a high chance of survival because of their ability to migrate inland. Upland property must be secured to establish this protection and give the marshes a place to go.
Georgia received two federal million-dollar grants in 2007 and 2010 to help protect a million acres of land along the Ogeechee and Altamaha rivers through the Nature Conservancy. Transfer of development rights programs could be implemented to match federal dollars and shift development away from endangered areas.
The Nature Conservancy has also funded two projects to build oyster beds for its Living Shore-line Restoration Project. The University of Georgia Skidaway Institute of Oceanography is studying how to "declump" oyster clusters to make them more harvestable, while also making living shoreline projects more economically viable by creating tasty residents for manmade barriers.
The Georgia Conservancy study also recommends reducing "hardscaping" (paved areas). Creating more hardscaping such as sea walls, a traditional and expensive solution, would actually increase the risk to nearby marshes.
Regional planning should be coordinated before land owners get sticker shock at the doubling insurance premiums and demand efforts that might work for one county but wreck another. If inland communities "armor up" with hard infrastructure, for instance, without giving the marshes a place to go, it could harm marine life on outer islands.
I am encouraged by the efforts I've seen since the 2008 CIER study and believe even more affordable and common sense solutions will emerge as we move forward. Only one thing bothers me – what if it's all for naught?
We can't solve the problem if we turn a blind eye to what's causing sea level rise in the first place. But it turns out we can actually reduce global warming by increasing our marshes, which hold as much as 10 percent to 15 percent of natural organic carbon, according to the Skidaway Institute. It makes protecting our 300,000 acres of marshes here in Georgia part of a bigger solution.
Let's not lose sight of that reality in local debate. The beach is no place to keep your head in the sand.