Georgia View: Saving Our Counties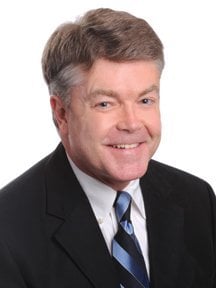 Since voters approved the creation of Sandy Springs in north Fulton County in 2005, a near flood of new cities have been created in DeKalb, Fulton and Gwinnett counties. DeKalb County currently has 11 cities, the newest being Brookhaven, with another four being proposed for voter referendums authorized by the General Assembly during 2014. In adjacent Fulton County, as of this writing, there remain only 80,000 Fulton residents not also served by a municipal government.
Georgia currently has 159 counties, 187 public school districts and 536 cities (and counting).
In 2005, Sandy Springs was fleeing attempted annexation by the City of Atlanta, as well as trying to better control its own destiny, rein in "urban sprawl" and better brand its community. Running a lean business model, Sandy Springs cut a template that others are attempting to follow, with varying degrees of success.
Meanwhile, taxpayers in the remaining unincorporated areas of these same counties, formerly a near majority, witness an erosion of their tax base, a debatable decline in services and the stark realization that the next target may well be the further subdivision of county school systems. And major countywide or region-wide services, such as indigent care funding for Grady Hospital, may also suffer significantly as a result.
And yet, while it's easy to locate efforts to Save the Whales, Save the 'Hooch,' preserve historic buildings or virtually any nature preserve you might mention, where is the call to Save Our Counties?
DeKalb County, once a model of efficiency in areas too numerous to mention and with a school system the envy of the state, has clearly fallen on troubled times. But surely if Newark, N.J., and Detroit are worth fighting for, so are our struggling Georgia counties.
Not all new municipalities will follow the "city light" model of Sandy Springs. A new police department, planning and zoning department or municipal court system requires real estate as well as manpower, and employee healthcare and pension benefits must be established.
Many northeastern states are swimming in municipal and state pension debt in part be-cause of their respective municipal government models. Along with several hundred villages and school districts, New York has a total of 4,200 local governments. In nearby New Jersey, a township is one of five types of local government, operating under 11 different forms of municipal government.
Back in New York, whether a municipality is defined as a city, town or village is not dependent on population or land area, but instead by local referendum, and then approved by the state legislature. Each jurisdictional level is then granted varying degrees of home rule power and authority as provided by the New York State Constitution.
Another model bearing further implementation here is the Community Improvement District (CID). These self-taxing districts impose additional mills of property tax on commercial property owners to fund improvements ranging from major roadways to parts of the new Braves stadium complex in Cobb to reducing vagrancy, graffiti and street crime.
CID success stories, at a much-reduced cost compared to creating new cities, are in play every day in Buckhead, Cumberland, Gwinnett Village, Stone Mountain and elsewhere. Though not a panacea, the CID allows a region's business and community leadership to identify problems and potential solutions, move quickly, fund the programming and change a community for the better. That may be the plan for further carving up counties, but it is increasingly far from always being the outcome.
As the Georgia General Assembly is asked to consider dueling reports and projections of financial viability for a string of future cities in the queue, try and remember that "communities of interest," or our cities and counties of generations past, meant far more than assembling a large real estate deal to "make the numbers work." While old county boundaries might appear arbitrary, you will often find a river, major property holder or roadway drawing those old lines of division.
So before creating a new city in your home county, try first focusing on the area's many commonalities and not simply those growing lines of demographic, economic and class division. Save our counties!