Business Casual: Business Clout, Civic Pride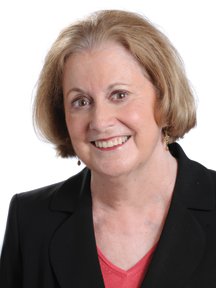 I suppose if I had grown up someplace where being a real player in the business community did not require active civic engagement, it might be surprising to see how Atlanta works.
But, fortunately, that's the way good things get done here – a lot of heavy lifting from folks who keep the city's and, increasingly, the region's wheels of commerce turning.
If anyone needed a refresher course on how that works, the end-of-year annual meeting – the 154th – of the Metro Atlanta Chamber provided it, highlighting what happens when business clout meets civic pride.
Georgia Power President and CEO Paul Bowers, the outgoing chairman, officially passed the gavel to the 2014 chairman, Delta Air Lines CEO Richard Anderson.
The meeting also marked the end of Sam Williams' 17-year run as president and the introduction of the chamber's new leader, former food industry CEO Hala Moddelmog, the first woman to lead the organization.
There were reports of new companies and new jobs: Some 700 companies moved to At-lanta during a crushing recession, creating 75,000 jobs. There was talk of committees stacked with high-powered executives working on significant issues like water, transportation and education.
And there was a palpable sense of responsibility accepted, which sets Atlanta's business community apart from many others. In tributes to Williams' tenure, there was particular pride in two singular achievements: The chamber's leadership role in keeping the state flag free of the old Confederate references, and the successful effort to save Grady Hospital.
One for the soul of the region, one for its bodily health.
In 2003, the chamber put its considerable clout on the line when then-Chamber Chair-man Arthur Blank, flanked by Williams, Georgia Power's Allen Franklin, Coca-Cola's Carl Ware and GE's John Rice, held a press conference to denounce the old flag and urged political leaders to move the state forward. Their efforts were successful.
Atlanta had been warned by the NCAA, the NFL and other interests that the flag was a hindrance to economic development, but be-yond that it had a crippling cultural significance and symbolic power. Changing the flag, Williams told the audience, "was the right thing to do."
Later in the decade, the chamber mobilized to save Grady from economic collapse – a devastating prospect that would have left indigent Atlantans without a place to go for medical care and could have crippled the entire regional healthcare system. Pete Correll, retired Georgia-Pacific CEO, and H.J. Russell & Company's Michael Russell led that effort, which raised some $330 million in private funding for the hospital.
Williams and other chamber members take an obvious satisfaction in their role in helping tackle tough issues. "We help our political partners," he says, "and give them air cover."
The idea of business leaders leveraging their economic power to bring about public good has always been a source of pride to Atlantans, especially those of us who remember the late Ivan Allen Jr., a chairman of the Atlanta Chamber of Commerce before he took office as mayor of Atlanta in 1962.
He and others determined that Atlanta would not become mired in a segregationist past as some other Southern communities had, but would embrace the opportunity to be a progressive city. Those wise decisions set the tone and provided the foundation for a city that today draws strength from its diversity, a city with a global reach.
That tradition of business and civic partnership is still strong. Williams, who once worked for Mayor Allen, reminded the audience, "Atlanta's business leaders are responsible for the future of our city. It's in our DNA."
Atlanta has been able to maintain this effective blend of commerce and leadership because of its willingness – eagerness, even – to get newcomers involved. You don't have to have grown up here. You just have to show up ready to make a contribution.
The notion of pragmatism and good will joining forces remains strong in Atlanta's business community. Bowers closed out the meeting with a message to members: "You can make a difference. I implore you to get engaged."