Sustainable Georgia: Water Watch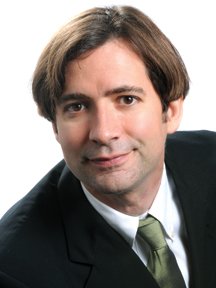 The Regional Business Coalition of Metropolitan Atlanta, a nonprofit consisting of members of Chambers of Commerce from 15 Metro Atlanta counties, recently held four Water Education Symposia throughout the region that provide revealing snapshots of Georgia water issues.
Data is on Georgia's side, but another water war with Florida – in the form of a lawsuit filed with the U.S. Supreme Court – could last an expensive 10 years, according to Katherine Zitsch, director of the Metropolitan North Georgia Water District. Georgia has spent plenty on conserving and managing water while Florida has defunded many efforts – even limestone monitoring has been scrapped in the midst of an apparent sinkhole epidemic.
"I heard from fishermen in Florida while I was on vacation that they were told legally to overfish by state leaders afraid of losing income from the BP Oil spill," says state Sen. Rick Jeffares (R-McDonough). Zitsch clarified that there is a "use it or lose it law" and "they are still overharvesting because of it."
In Marietta we heard from Glen Page, general manager of the Cobb County-Marietta Water Authority, who says Cobb owns 75 percent of Hickory Log Creek Reservoir in Chero-kee County. "The idea is to pump it into the Etowah River and take it out at Lake Allatoona, but once it gets into the Allatoona it is for the U.S. Army Corps of Engineers to manage."
Or in this case, refuse to release. Without the ability to reverse into the river and carry to the Allatoona, Cobb will have to spend perhaps another $208 million for a pump station and pipeline storage in Acworth, says Page, with a corresponding rate increase.
"The system at the Corps is broken," says Page, who believes the agency does not factor the science of the last 30 or 40 years into its decisions.
Metro Atlanta includes six major water basins and, per capita, has reduced its water use by 20 percent over the last decade. In addition to interstate pressures, instate legislative pressure to eliminate systems' ability to use Inter-basin Transfers (IBTs) would put Georgia in a "very dangerous place," according to Page, even in terms of handling natural emergencies.
Additionally, "the Flint River Drought Protection Act has split north vs. south Georgia," says Mike Thomas, general manager of the Clayton County Water Authority. "Advocacy groups will say the Upper Flint should be under drought protection as well."
"The Upper Flint has been in drought just three of the 15 years since the act was established, and the original act was specific to southwest Georgia," says Russ Pennington, director of policy and public affairs for the Georgia Environ-mental Protection Division. "It is mostly agricultural, addressing the larger shift to a mix of surface and groundwater we see in the future."
Jo Ann Macrina, commissioner of the City of Atlanta's Department of Watershed Man-agement, says that "green infrastructure is the way to bring us together, connecting federal funding to the front lines." But education is a hurdle. "A flood of merchants came to ask, why do I need [a] back flow preventer?" says Clarkston Mayor Emanuel Ransom. "We need outreach ahead of time."
Sen. Fran Millar (R-Dunwoody) suggests that sustainability still raises red flags in the business community. "They should ask, does it sustain your business?" says Dwight Wicks, director of the Rockdale Water Resources. "Sustainability can equal affordability."
"Green infrastructure gives the business community more flexibility. It creates more usable area," says Macrina. Ransom adds that "we just took on stormwater, and it was amazing – we cleaned up five locations where there was nothing but flooding all the time."
Some noted that in water issues, as in education, Georgia has suffered from disinvestment and is not adequately staffed to look after its water. "Yes we need more funds," says Pennington. "Our employment is down in the last decade, but we are now in hiring mode, with a flat budget for the first time in years.
"Utilities and industries are cleaning up discharges, but in the future, stormwater will have to be controlled through fees from cities and counties to address specific locations. It's uncharted territory, but that's moving forward."
We may be divided in places, but Georgia is on the right track to maintain its water supply.