Georgia View: An Inconvenient Senator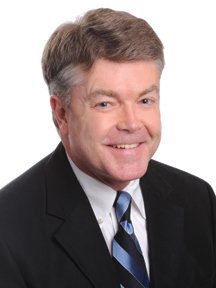 In November 2013, Gov. Nathan Deal accepted the recommendation of a three-member panel to suspend State Sen. Don Balfour (R-Snellville) from office, pending the resolution of 18 felony charges relating to falsification of legislative per diem expense reimbursements over several years. The State Senate GOP Caucus stripped Balfour of all of his committee assignments, membership in the Caucus and removed reference to Balfour from the State Senate website.
In December, a jury in Fulton Superior Court found him not guilty on all counts.
When I first met Balfour in 1991, he was a candidate for the State Senate and a talented executive with Waffle House. I was working on the campaign of Peace Corps Director Paul Coverdell, who was seeking to unseat incumbent U.S. Senator Wyche Fowler (D-Atlanta).
By November of 1992, as President George H.W. Bush lost the White House to Democrat Bill Clinton, there were still a few bright spots for the Georgia GOP. Balfour was elected to the State Senate and eventually became the senior Republican in the chamber. Coverdell won that U.S. Senate seat in a General Election runoff.
For years, Balfour toiled in the minority, until the red tide shifted Georgia politics; in January 2003, he became Majority Caucus Leader, and later, as his influence and power increased, he became chairman of the powerful Senate Rules Committee.
Legislators are paid a salary of nearly $18,000 per year for their part-time job. They are, however, allowed to claim expenses for official travel in connection with their legislative duties and committee assignments of up to $173 per day.
Senate rules allow Balfour and nine other key members of the Senate leadership to claim an unlimited number of "Committee Days" and the related per diem expenses. During 2011, Balfour took 20 such days during the session and another 103 across the rest of that year; this does not include the 50 days for which every legislator earned per diem that year.
Balfour's total per diem days and related reimbursements in 2011 came to significantly more than any other legislator's. The rules chair-man was reimbursed $21,279 in per diem and another $4,680 for mileage, primarily for his com-mute between Atlanta and Snellville. This $25,470 more than doubled his legislative salary.
Balfour's campaign leased a Midtown condominium for $2,100 per month for his use. Bal-four is a great fan of sports, including the Geor-gia Bulldogs, Falcons and Braves, and there is hardly a stadium suite that the senator hasn't been able to visit, on tickets provided by others, more often than most any other legislator.
For most of his 21 years in the Senate, Balfour faced token opposition for his seat. He has a healthy six-figure income from Waffle House. His campaign was clearly able to support his legislative efforts and provide him most every convenience during the session, and yet that didn't seem to be enough.
Balfour was charged with expensing travel, mileage or per diem expenses in one location, while lobbyists' and other travel reports show him receiving tickets to Epcot or an expensive meal or hosted simultaneously at another location. Balfour, on more than one occasion, also sought reimbursement from his employer; in other instances he sought reimbursement from his campaign.
Balfour admitted making mistakes but said they were inadvertent.
My sense is that if the Don Balfour of 1991 were to meet the Senator Balfour of 2013, he might see a bloated and well-past-his-prime incumbent ripe for the picking. That young Don, never bashful, would probably challenge Senator Don, and it would hardly be an even match.
Sen. Balfour, you have been acquitted by a jury of your peers, but your reputation is in tatters and your constituents deserve better than you can give them.
Focus on restoring your name. Do the honorable thing and resign your office. You risk your entire career in public life being summed up with an asterisked, "removed from office following felony indictments and later acquitted." You also deserve better than that.
Note: Scrutiny of Balfour's legislative expenses and campaign reimbursements was begun by Jim Walls, editor of Atlanta Unfiltered. Additional reporting followed by the AJC, Atlanta Business Chronicle and other news outlets. In October 2013, the Office of Legislative Counsel sealed further access to Balfour's expense reports pending the outcome of his trial.