Georgia View: Senate, Anyone?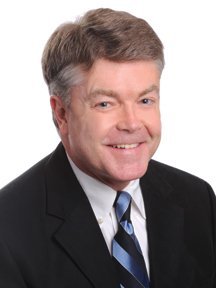 In the wake of brinksmanship and last minute kick-the-can government budget deals to emerge from Congress and the White House, perhaps voters will actually pay attention to the 2014 midterm elections.
Midterms are notoriously bad news for the incumbent party in the White House. Presi-dent Bill Clinton got the Republican Revolu-tion in 1994. President George W. Bush watched that same red tide wash out to sea in 2006, and then President Barack Obama saw, in 2010, a Republican majority returned to the U.S. House, fueled in large measure by the Tea Party and voter angst over the freshly passed Affordable Care Act.
But President Obama will not top a ballot again, to energize his base or to galvanize his opponents. The Georgia General Election ballot in 2014 will be topped by a race for governor, which still looks like a very comfortable re-election for Gov. Nathan Deal (though not a cinch), and a U.S. Senate race to select a successor to retiring senior Sen. Saxby Chambliss.
On the Democratic side, the National Democratic Senatorial Committee and other party loyalists have all but nominated Michelle Nunn, until recently the CEO of the Points of Light Foundation, who is the founder of Hands on Atlanta and daughter of the well-regarded former Sen. Sam Nunn.
Former State Sen. Steen Miles of DeKalb County has a previous statewide run and respectable third place showing for lieutenant governor, despite a very small campaign war chest. Miles may well benefit from the strong African-American Democratic voting base in DeKalb, Clayton and Fulton counties, but it becomes a bit harder to envision how she can build out a statewide network. But Nunn cannot win in the fall general election without solid black voter support. Rounding out this announced field are a former Army Ranger, Todd Robinson, and psychiatrist Branko Radulovacki.
The action, at least so far, is watching the GOP field trying to "out-right" each other. Former Secretary of State Karen Handel enjoys a slight advantage in name identification.
A trio of congressmen is attempting to move from the House to a Senate Majority seat. Dean of the delegation, Congressman Jack Kingston (District 1, Savannah) has a legislative pedigree, committee seniority and low name ID outside of the low country.
The Tea Party's favorite, at least in terms of endorsements by their leadership, is Congress-man Paul Broun (District 10, Athens). But the good Dr. Broun has a tendency to sound more like a clown, particularly when pushed for details or answers beyond his well-practiced sound bytes. Congressman Phil Gingrey (District 7, Marietta) is the second M.D. to give up a safe seat seeking the more comfortable one, but Gingrey's largest challenge so far appears to be his own off-the-cuff statements, later recanted or explained by staff, and at 71, he is the oldest candidate in the field.
The wild cards continue to make for an interesting poker game in this GOP Primary, freshly scheduled for Tuesday, May 20. Entre-preneur David Perdue, cousin of the former governor, Georgia Ports Authority Board member and former CEO of Dollar General, presents well and gives a good interview, but Georgia voters have yet to warm to the businessman crossover candidate without prior public service experience.
Perhaps the more compelling speaker and story is candidate Eugene Yu, a businessman, former deputy sheriff and president of the Federation of Korean Associations. Yu gets a great reaction from party activists; if the GOP civil war continues and the three Congressman split the field and wound each other, he might become the name on voters' minds this fall.
But the GOP field still hasn't settled; rumors fly almost weekly about who next will enter the race.
So with 10 in and several more in the wings, qualifying could easily bring a baker's dozen once the pauper and kook candidates file for ballot access. To receive activist, voter and media attention, expect the rhetoric and vitriol on both sides to heat up early. And while Congressional approval ratings post-government shutdown and debt ceiling debacle probably approach single digits, it just goes to show you that membership in the world's most exclusive club, the U.S. Senate 100, still has privileges worth fighting for.