Sustainable Georgia: Forward Progress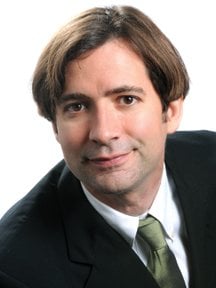 GeorgiaForward, a nonprofit, non-partisan voice for statewide social and economic issues, has proven self-perpetuating, graduating its own new executive director, Howard Franklin, from the Young Gamechangers program. I sit on the GeorgiaForward board, and I am excited about the organization's recommendations and dialogue that are helping our state.
Now in its fifth year, GeorgiaForward has expanded its focus to programs like Young Gamechangers and the Georgia Civic Health Index. Franklin, a well-established Atlanta leader, was in the second class of Young Gamechangers, in 2012. He replaces Amir Farokhi, one of Georgia Trend's 2013 40 Under 40.
GeorgiaForward works to engage civic, business, government and academic leaders to generate conversations and partnerships and help create solutions to many of our state's challenges – like education. GeorgiaForward's annual forums have helped produce strategies and recommendations for tackling issues related to education: encouraging the integration of "soft skills" curriculum in higher education; creating regional meetings dedicated to improving access to broadband, wireless and online courses; and using the 2013 Georgia Civic Health Index to target communities that need broader engagement opportunities for quarterly "mini-forums." Some of Georgia-Forward's recommendations, like a pre-K rating system, have become a reality.
But is this enough? Is the education system itself broken? Did it ever work to begin with? These are the questions at the back of my mind as we grapple for learning in the 21st century information age.
Jerry Grillo's article, "Class Act," in the October issue delineated how the charter movement has reinvigorated education reform, while retaining pitfalls that can work against communities as well as for them. In politics, it would seem that the charter movement has masked a larger problem – the decade-long defunding of public education.
The keynote speaker at this year's Georgia-Forward Forum was Anita Brown-Graham, director of the Institute of Emerging Issues at North Carolina State University. This was her second forum; she spoke in Macon in 2010. Back then, North Carolina was ahead of Geor-gia on transportation and public education.
This time, Brown-Graham announced that North Carolina has blown its lead. By defunding public education and giving more money to charters, North Carolina has widened the gap between those qualified to meet workforce needs and those not qualified. In 2018, 59 percent of N.C. jobs will require some training beyond high school, yet just 38.5 percent of adults age 25-54 in North Carolina have an associate's degree or higher. "It's a national trend," she says, "that will result in about 23 million empty positions."
Thousands have been protesting the education cuts passed by the North Carolina Republican supermajority, which have been coupled with similarly Draconian cuts in social services. New findings that early education is critical to stemming the rising dropout rate have been ignored, according to The New York Times: 10,000 pre-K slots are scheduled to be removed by 2015. North Carolina's business community seems to think that more funding for charter schools and more jobs created from the lower taxes will bail them out.
Georgia started cutting education spending in 2002, well ahead of the Great Recession; over the next nine years funding declined 12 percent, an average of $1,200 per student, according to information provided by Cynthia Searcy at Georgia State's Andrew Young School of Policy Studies.
That happened as we absorbed more than a million new people and as our manufacturing industry moved offshore and, like agriculture, automated. Call it a triple whammy.
The cutting of public education funds has at least leveled off. But charters haven't solved the problem, and whatever new jobs were created by the lower taxes were eaten up by the building bust. Now North Carolina – more than Georgia – represents a lack of vision for education reform beyond cutting taxes, funding charters and letting growth pay for itself. The projected workforce gap is the result of that lack.
Any significant education reform will have to get us back to where we were before we can get ahead to where we need to be.