Georgia View: A Real Governor's Race?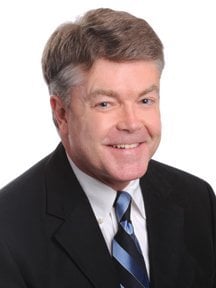 Since Gov. George Busbee's re-election in 1978, only one incumbent governor (Roy Barnes) seeking re-election has been unsuccessful. Gov. Nathan Deal appears a more than safe bet for re-election one year from now.
Atlanta Mayor Kasim Reed, a staunch Democrat, has all but endorsed his across-the-street, cross-party colleague. Deal has repeatedly demonstrated deft and sturdy political and policy hands, taking several thorny issues off the table or brokering compromises long before the first drop of political capital or blood was shed.
So far, the only Democrat discussing entering this race is former State Senator and DeKalb County Commissioner Connie Stokes. Stokes spent a decade in the State Senate and seven years on the DeKalb Commission, but that vote base was insufficient to put her into a runoff for an earlier congressional race. Given her years out of the public eye, it will be challenging to expand her name I.D. significantly beyond DeKalb County.
Deal faces greater challenge from within his own party, or at the very least he has some great fodder for fund raising. Dalton Mayor David Pennington is a passionate, articulate, populist conservative often looking for a fight or a new cause to champion. He is holding this governor accountable, some say responsible, for Georgia's emerging a bit slower than other southeastern states from this lingering recession. Pennington thinks Deal should be cutting state government spending faster, making tax and regulatory reform simpler and more effectively focusing on job creation.
Pennington's name I.D. is small, and although he is well-liked by some northwest Georgia party activists, it will take considerable fund-raising success to make him better known throughout the state.
The more curious entry, and potentially more damaging for Deal, is State School Superinten-dent John Barge. Barge may not raise a lot of money, and he is far from a barn burner on the stump or campaign trail, but he does keep a couple of issues front and center, neither of which are the easiest for Deal to deal with. The super and governor disagree, and not quietly, on the importance, success and proper place for the governance of charter schools.
And coming soon to a PTA meeting near you is the looming bugaboo of this election year, the Common Core federal school standards. Here is the public mission statement for those standards:
"The Common Core State Standards provide a consistent, clear understanding of what students are expected to learn, so teachers and parents know what they need to do to help them. The standards are designed to be robust and relevant to the real world, reflecting the knowledge and skills that our young people need for success in college and careers. With American students fully prepared for the future, our communities will be best positioned to compete successfully in the global economy."
All that said, social conservatives are screaming as if Gone with the Wind were being banned in the schools and the Common Core's new math is somehow patently evil. Children are being home-schooled in growing numbers, and private school admission directors are likely smiling.
It is not unusual in a GOP primary for the nominee to spend time swatting gnats and flies buzzing about from the party's far right. What is unusual here is that the attacks will come simultaneously from two different directions.
If Barge can draw teachers, more typically Democratic Primary voters in the larger school districts, into the GOP Primary, and Pennington can rile up the "anybody but Deal" crowd from 2010, this tag team might force a run-off. Deal might need some help in the coming months fashioning a compelling case of what four more years of his leadership will mean.
Stronger early childhood and Pre-K programs? Continuing his pursuit of merging millions in federal Head Start dollars, increasing program efficiency and offering Pre-K to more Georgia families in need?
Stoking Georgia's job engine back to its powerhouse days of the mid- to late-'90s, building on new strengths in the entertainment industry, our ports and the continual rebuilding of our manufacturing sector?
The edge and safe betting is clearly with Real Deal the sequel, but tag team punches from teachers, the Tea Party and more than a few overly exercised PTAs can do a great deal of damage in a short period of time, too. Job security, I guess, for those of us commenting from the sidelines.