Sustainable Georgia: Connecting The Dots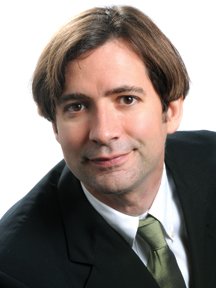 EarthShare of Georgia, which is celebrating its 20th anniversary, has cultivated a spectacular network of environmental groups and private interests, connecting the dots between nonprofits and employers while fostering an intricate deployment of employee volunteerism.
"We've seen the growth of a green movement, from 2008 to 2009, in which we have established an important niche in working with partners," says Madeline Reamy, executive director.
The organization raises funds through employee giving for member organizations – such as Captain Planet Foundation and Georgia Organics – dedicated to conserving and protecting the environment.
"We serve a huge network," she says, "and yet there is still the need for education and outreach to communicate the most effective strategies for saving our planet and ourselves."
Although EarthShare is a national nonprofit, its Georgia chapter throws the biggest parties. Every April EarthShare of Georgia celebrates Earth Day in style, with several Atlanta galas honoring successful collaborations. For the rest of the year – metrowide, and increasingly, across the state – it connects member organizations with a similar number of corporate interests, including Acuity Brands and Kaiser Permanente.
In the last decade, EarthShare has grown its statewide presence with groups like The Nature Conservancy, The Conservation Fund, The Trust for Public Land and The Georgia Conservancy. "The Chattahoochee Riverkeeper has an office in LaGrange now, and we are building our Columbus network extensively, including a marketing relationship with Aflac," says Reamy.
EarthShare Georgia has also been working with Wilderness Southeast, headquartered in Savannah, and with Savannah Riverkeeper in Augusta, Flint Riverkeeper in Albany, Oxbow Meadows Environmental Learning Center in Columbus, the Macon Museum of Arts and Sciences and the Elachee Nature Science Center in Gainesville. "Through the Friends of Georgia State Parks and Historic Sites, we are all over the state," says Reamy.
"We would love to have a satellite office in Savannah, where we are working with the Surfrider Foundation, Chatham Steel, SCAD and Weyerhauser," says Reamy. "In the Columbus area we've worked with The Nature Conservancy, Kia in Westpoint, LaGrange College, most of the Green Team from Aflac and Columbus Waterworks."
EarthShare is a lean and effective network mechanism, bringing existing partners to new potential collaborators to advance their reach. "Frequently we're first touch for a lot of people out there who don't connect the dots," says Reamy.
They are also effective at backing their efforts with results. "This past year, Cox ran their employee giving campaign, and we combined them with United Way and the Employ-ee Emergency Relief Fund. Because it added a volunteer component to their campaign pledge period, it became an opportunity not only to talk about what the company is doing, but actually get [donors] out there in the environment, through a project one of our member groups organized. Pledge results grew substantially, by 15 percent."
And of course, there is Earth Day. "No one organizes these big Earth Day events like we do – close to 50 sponsors, and hundreds of people participating," says Reamy.
No rubber stamp operation, EarthShare carefully monitors its network partners. "It's not an easy path, but EarthShare is the stamp of approval," says Reamy. "We also don't want to seek out new nonprofits, because we want to build our funds. Every time we add a new organization, we have to look at the impact on the rest of the groups and whether we have members who aren't meeting their annual requirements. It can happen."
Still, EarthShare needs to grow to harness Georgia's employer-nonprofit network, as corporations rarely come calling, says Reamy. "Once in a blue moon – Cox Enterprises, Home Depot and Kia, for example – they come to us. But usually we initiate it."
Occasionally, the "blue moon" moment still happens, says Reamy. "But we haven't kept pace with the growth of Georgia employers. There is tremendous potential, and we've just scratched the surface."