Neely Young: Hospitals Under Stress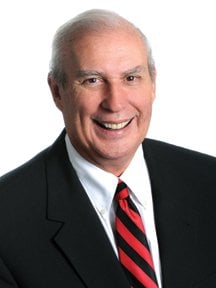 The heart of a city or county in Georgia is usually its proudest feature, like the roses that give Thomasville its City of Roses name, the rock that earns Elberton its Granite Capital of the World designation or the industry that has made Dalton and Whitfield County the Carpet Capital.
If such is the heart, the soul is likely contained in the community hospitals that serve the people who live and die in these same cities and counties. Who among us has not been touched by a local hospital, through the death of a loved one or a family member's recovery from a major illness? The hospital's employees – doctors, nurses, chaplains and other staff – are there to serve all.
Yet community hospitals today are under considerable financial stress. The Great Reces-sion has increased the number of unemployed citizens, and the large number of families thrown out of the job market has increased the level of poverty. The result has been more use of unemployment checks and food stamps and more visits to community hospital emergency rooms for uninsured Medicaid patients, who by law have to be admitted and treated at no charge.
The new federal Affordable Care Act offers subsidized insurance for the working poor – those with jobs – but will not address this last segment of our state's unemployed Medicaid patients who can't afford even subsidized in-surance. It will not address their needs because Georgia has rejected this specific part of the law.
Called safety-net hospitals, community hospitals like Valdosta's South Georgia Medical Center and Albany's Phoebe Putney Memorial Hospital will see an 80 percent reduction over time in federal monies that in the past have been provided to treat uninsured patients.
The funds are called Disproportionate Share Hospital payments, or DSH, and the law requiring states to expand their Medicaid programs would have brought in new money to offset these DSH cuts. But Georgia and several other states have rejected this feature because they saw it as expanding another entitlement program. Georgia would have received $33 billion in additional federal DSH payments between 2014 and 2020. States would have to begin paying 10 percent of the total costs after three years; Georgia estimated it would cost between $2.5 billion and $4.5 billion, which is more than the state can afford, according to Gov. Nathan Deal's office.
Maggie Gill, president and CEO of Memor-ial Health in Savannah, told a recent gathering of the Georgia Chamber of Commerce that "if hospitals lose the DSH and there isn't an expansion of Medicaid to take up the slack, healthcare services will be cut. It would be a terrible shame to reduce services or access because you don't agree with policy." (See Jerry Grillo's story, "Unintended Consequences," in the September 2013 Georgia Trend.)
Memorial's share of these DSH monies will be cut by $18 million over a period of time. At-lanta's Grady Hospital, the state's largest safety-net hospital, will lose more than $45 million.
Hospitals like Grady and smaller community hospitals already operate on thin margins. Grady's net operating income, revenue over expenses, last year was $25 million; a $45-million reduction in revenue would be a body blow to their operations.
Not only do community hospitals look after the sick, they are also some of the major employers and economic drivers in their respective regions. For instance, WellStar Health System, based in Marietta, generated more than $2.2 billion in revenue for the local and state economies in 2011. The system employs more than 12,000 in full-time jobs and provides jobs for an additional 3,800 through contractors and other vendors. Community hospitals have an economic ripple effect that expands throughout each community; cuts to hospital budgets will have a negative impact.
Layoffs and staff reductions will come, and services will be cut in all Georgia hospitals. To offset the reductions in federal Medicaid payments, cost shifts will affect those of us who have medical insurance. Our healthcare insurance costs will have to rise to take care of those who do not have and cannot afford health insurance even at subsidized rates.
Arkansas and Florida initially rejected the federal payments but are now taking a second look and trying to come up with solutions to help their community hospitals. It's a serious problem that needs to be addressed in Georgia by the governor and legislature – sooner rather than later.