Political Notes: September 2013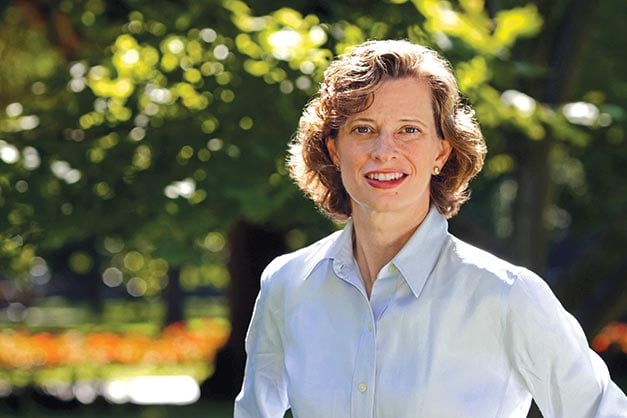 Nunn's In: Michelle Nunn is officially a Democratic candidate for the U.S. Senate seat that Saxby Chambliss will vacate at the end of his current term. Nunn, 46, founder and longtime head of the nonprofit Points of Light Foundation, is, of course, the daughter of former U.S. Sen. Sam Nunn, who is esteemed by fellow Democrats and Republicans alike. Her campaign is likely to draw national interest.
Also vying for the Democratic nomination is Branko Radulovacki, an Atlanta doctor.
In The Race: Augusta businessman Eugene Yu, a Republi-can, has also en-tered the race to replace retiring U.S. Sen. Saxby Chambliss. Yu is the first Korean-American to try for a Georgia Senate seat.
Pondering a 4th District Run: DeKalb Sheriff Thomas Brown is considering a challenge to incumbent 4th District Congressman Hank Johnson next year. An exploratory committee, Thomas Brown for Congress, which formed during the summer, is headed by Angelo Fuster.
The 4th District, considered a Democratic stronghold, includes portions of DeKalb, Gwinnett, Newton and Rockdale counties.
Prior to Johnson, the district was represented by former Reps. Cynthia McKinney and Denise Majette.
Brown has been DeKalb sheriff for 13 years and served previously as public safety director.
Legacy Award Winner: Georgia's senior U.S. Sen. Saxby Chambliss was honored with the inaugural Georgia Research Alliance Legacy Award, given by the alliance and the Georgia De-partment of Economic Development. The award recognizes the senator's support of the research alliance and Georgia's research universities.
Chambliss accepted the award at a ceremony in Washington, D.C., saying, "Research is the heart and soul of our economy," and noting that support of academic research is "a bipartisan issue everyone can truly rally around."
The Georgia Research Alliance is a nonprofit that fosters partnerships between the state's top research universities and research-oriented businesses and organizations.
New FVSU President: Dr. Ivelaw Griffith, former provost and senior vice president at York College of the City University of New York (CUNY), is the new president of Fort Valley State University, the ninth individual to hold that office. An expert on Caribbean security, Griffith has a bachelor's degree from the University of Guyana, master's degrees from Long Island University and CUNY and a doctorate in political science from CUNY.
New Post: Sean B. McMillan is the new Atlanta-based director of economic development for the University of Georgia, appointed by President Jere Morehead, who has said he wants to strengthen ties to the Department of Economic Development and the business community. McMillan has work-ed with the department and with the Quick Start workforce development program.
McDonald Appointment: Public Service Commissioner Lauren "Bubba" McDonald Jr. was named to the executive committee of the Nuclear Waste Strategy Coalition (NWSC), described in a press release as "an ad hoc organization representing the collective interests of state utility regulators, state attorneys general, consumer advocates, electric utilities, local governments, tribes and associate members on nuclear waste policy matters."
McDonald is one of six committee members who set policy for the coalition.
"I am honored to be named to the NWSC Executive Panel, where I can take a direct role in seeing that the fed-eral government fulfills its promise to dispose of the nation's nuclear waste," McDonald says. "Georgia ratepayers have contributed over a billion dollars since 1982 to build a nuclear waste repository, but to date we have little to show for it."
McDonald was elected to the Public Service Commission in 2008, although he previously served from 1998 to 2002.
In Memoriam: State Rep. Quincy Murphy (D-Augusta), who was first elected in 2002, died in August. "Rep. Murphy epitomized the basic decency and great spirit of Georgia," House Minority Leader Stacey Abrams says. "He always had a kind word and a willing spirit."