Georgia View: Here Comes Solar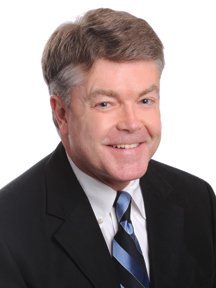 Considering the strength and reach of Georgia Power and its parent Southern Company, it is hard to believe it all began in 1883 with a $3,500 investment by a handful of Atlanta civic leaders wanting better street lighting and forming the Georgia Electric Light Company of Atlanta. Now the Georgia Power Company is almost halfway to completion of the south's largest construction project, the $16-billion-plus expansion of nuclear power Plant Vogtle Units 3 and 4, expected to be online by late 2017.
In the bulk of the state's 159 counties, Geor-gia Power is the largest property taxpayer. The company is without peer for its work in economic and community development statewide. All of this largesse gives Georgia Power considerable clout, as well as political heft, and as the original 800-watt gorilla, it is used to winning most every battle or market it enters. But Southern Company and Georgia Power may have finally stumbled on something bigger and more magnetic than they are: the sun.
"Sunshine is free. Solar power is not," as Georgia Public Service Commission (PSC) member Stan Wise says. Nonetheless, in July, the PSC voted 3-2 to require Georgia Power to double the amount of solar power generation in its 20-year plan, adding 525 megawatts. Wise voted with the losing minority.
Fast-dropping costs of solar panels and increased successes of solar energy capture and utilization are fueling a boom in demand on the consumer side, as well as the attention of regulators with a populist streak.
Reminders from consumer advisor Clark Howard, referring to the purring "sweet sound of money" from the solar panels on the roof of his Florida vacation home, running his meter in reverse, and even well-regarded former Southern Company CEO David Ratcliffe entering the solar energy business with environmental champion and innovator Ted Turner, are all adding fuel to this solar flare.
But kilowatt for kilowatt, solar is significantly more expensive than natural gas, coal, nuclear (once plants are operational) and some renewables. Reliability is mixed, as our cloudy summer and record rainfall recently demonstrated. Over the decades, Georgia Power has built up excess system generation capacity, which can offer reliable and steady generation even on the 100-plus degree days that Georgia suffered repeatedly in the summer of 2012.
Once the new nuclear capacity at Plant Vogtle is online, the utility will have generation assets capable of 25 percent beyond typical capacity demand. With that much peak capacity, the utility gets squeamish about being mandated to purchase additional and pricey solar generation it may not need, share access to its grid and distribution network at no cost and pay a premium for the privilege.
Georgia Power and its parent Southern Company are answerable to their shareholders, as well as Wall Street, so perhaps this solar and energy debate should also include a more visible mix of Georgia's many electric co-ops, such as Cobb and Walton EMCs, or the even larger number of municipal electric authorities.
These same folks are already on the risk block along with Georgia Power as owner/partners of Vogtle, but they supply electricity to hundreds of thousands of Georgians. They can just as easily sell their excess generation into the grid, as Southern Energy and the other operating utility entities of Southern Company have done for years. Southern Company has even previously reported purchasing wind generation from the Midwest, in part to meet regulatory requirements of building a portfolio of fuel sources that includes renewables.
However, we have no further to look than the heavily over-regulated energy markets of Cali-fornia, New York and Illinois, or the corporate carcasses of Enron and Solyndra, to note the downsides of the government picking winners, over-regulating and mandating how utilities purchase renewable energy sources.
Time and again, and most recently demonstrated by the cheap, exploding domestic supply of natural gas from new mining and fracking technologies, the marketplace has proven its ability to sort out these needs of demand and supply.
So let's hope that the brain trusts of the PSC, General Assembly, Georgia Power and other co-ops and out-state electric utilities are all wrapping their heads around the concept that things have changed a bit.