Sustainable Georgia: River Research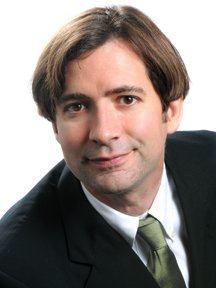 In addition to the many initiatives helping position Augusta to grow big in the next decades, the Southeastern Natural Sciences Academy (SNSA) has become a regional voice for clean water and natural resources management through constructed wetlands and river monitoring technologies.
In the process, the nonprofit is helping achieve a balance between a strong economy and a strong river system.
Begun in 1996, SNSA has grown into a research-driven organization. In 2006, local utilities, cities, counties and industries embarked on a capital campaign to fund river modeling. Within nine months, $2 million was raised to develop a better understanding of how the Savannah River is impacted by direct discharges – along all 180 miles of the river downstream to Savannah.
Three years ago, the SNSA started analyzing discharges into the Savannah River, studying how bacteria utilize potential wastewater as the water flows downstream – taking readings all along the river, not just at the beginning and the end. "We are now progressing to what we should have been doing all along: getting in a boat, going downstream" to test the water, says Oscar Flite, SNSA vice president for research.
The research began at the SNSA's constructed wetlands, part of the 1,150-acre Phinizy Swamp Nature Park, to analyze how water flows through the system; but the research was found to be applicable to river modeling efforts as well. "We see oxygen levels in the deeper part of the harbor, in hottest months, dropping below the acceptable amount and are trying to see what needs to happen to fix that," says Flite.
Existing standards are based on assumptions, says Allen Saxon, assistant director of facility operations for the Augusta Utilities Department. "We took samples in Augusta and samples at the end of the river, assuming that what's down there is what's left over from what was put in in Augusta. But what Oscar's found out is that it [oxygen] falls off pretty quickly in natural areas, and oxygen goes back up, so natural contributions to the river are higher than what anyone guessed."
"Every river that starts below the Fall Line, which in Augusta is I-20, is considered a blackwater creek because of organic material that comes from wetlands vegetation and consumes oxygen," says Flite. The dark color "is not the impact of industrial discharge. That is natural wetland vegetation 'staining' the water."
"Oscar's work has helped draw a clearer picture of what is happening in the river, and what that translates to is that oxygen-demanding material in the harbor from the river may be smaller than what we thought, which may impact permits in the future," says Bob Young, SNSA president/CEO. "We're talking about a difference in data that is changing the conversation about strengthening the balance between a vibrant economy and a robust river system."
This finding will have a broad impact on the local economy, where authorities recently invested $90 million in upgrades to the wastewater treatment system. "We have capacity, based on this data, to handle huge growth for a number of years," says Saxon. "That's the economic impact."
In addition to river modeling, the SNSA's constructed wetlands is "a pretty viable option for wastewater treatment across the state and deserves an additional look from municipalities and utilities," says Flite.
"Constructed wetlands act as a buffer to knock down wastewater that moved too quickly through it," he says, "so we can still meet the permit and take the overflow. We're lucky geographically, but if small municipalities are having trouble and can create that kind of safety net behind every single plant, it would be a very smart thing to do."
SNSA has constructed wetlands elsewhere in the region. In April, it received a $50,000 Wells Fargo Environmental Solutions for Com-munities grant to partner with Pendleton King Park Foundation to construct a $100,000 wetland in the Augusta park, with Wells Fargo do-nating an additional $50,000 in in-kind services. The project will provide green infrastructure, sustain the community's water quality and preserve the view of the Oates Creek Watershed.
"This has created the best set of data created by any organization like this anywhere," says Young, "and [it] is something that can be replicated in river basins across all of Georgia."