Growing Jobs, Growing The Economy
Big announcements, small startups and a few incentives.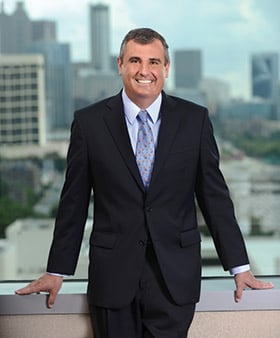 Bob Shaw and Nicole Wimpy are about as different as two people can be.
One is a wary, wealthy 80-something who built a carpet empire, sold it, and then started another one. The other is a spirited, middle-aged small-town girl, an accessible entrepreneur who hasn't met many strangers. They have one thing in common. They're both creating jobs in Georgia.
But they're doing it on vastly different scales, for different reasons.
For Shaw, it's just business.
"You're in it to make money," says Shaw, who sold the world's largest carpet manufacturer, Dalton-based Shaw Industries, to Warren Buffett's Berkshire Hathaway Inc., in 2001, then launched a new company, Engineered Floors, in 2009, and recently an-nounced a $450-million expansion and the creation of 2,400 jobs in Northwest Georgia.
"You don't invest that kind of money out of some obligation to add jobs," Shaw says.
For Wimpy, who lives in Dahlonega and also opened her business in 2009, it was first and foremost about creating jobs, or a job – namely, hers.
"The recession forced my hand," she says. "My background is in accounting, and I worked in a CPA firm for over 10 years. Probably 90 percent of our clientele was in construction and farming, and when the economy shifted, our firm took a hit. They let everybody else go, and I was next, so I had to start thinking about my next move."
Wimpy had earned a nail tech license years earlier, so her husband, Chad, suggested she might consider revisiting that. She did, and today her business, Jolie Day Spa & Salon in downtown Dahlonega, employs 20 people.
The hardnosed businessman who makes carpet by the ton and the blonde nail tech who beautifies brides for the altar are both vital cogs in Georgia's manifold job-making machine – they are helping to reassemble the state's economy by investing in themselves and putting people to work.
The most influential component of that machine (besides state lawmakers) is the Georgia Department of Economic Development (GDEcD), the publicly funded agency that recruits new business and encourages the expansion of existing business, as well as marketing the state to the film and music industries.
"The bottom line for us is to grow Georgia through creating jobs – quality jobs for Georgia citizens – and private investment in our communities. That's what we're trying to do," says Gretchen Corbin, who became GDEcD's deputy commissioner for the global commerce division in 2011. (She assumes the post of commissioner of the Department of Community Affairs Aug. 1.)
Global Commerce is by far the largest of GDEcD's three divisions (which include Tourism and Film, Music and Digital Entertainment). The people who serve in the global commerce division work with existing businesses and industries of any size, or they recruit new ones, trying to bring jobs and investment to the state.
They chase down prospects around the country and the world. Some work on increasing Georgia's exports or bringing foreign investment to the state through GDEcD's 11 international offices in 10 different countries: Brazil, Canada, Chile, China (two offices), Germany, Israel, Japan, Korea, Mexico and the UK.
In FY 2012, the global commerce division, according to GDEcD, worked 403 projects that created 29,176 jobs and almost $6 billion in capital investment. They're calling it a record-breaking year, with new corporate recruits Baxter and Caterpillar announcing a combined 3,200 jobs and capital investment of more than $1.2 billion, and Kia an-nouncing a $100-million expansion (and 1,000 more jobs).
But we're playing catch-up, and there's still a long way to go. Georgia has recovered slightly more than half the jobs it lost during the Great Recession, according to the Washington, D.C.-based Economic Policy Institute (EPI).
"We are still over a hundred thousand jobs below pre-recession figures," says Alan Essig, executive director of the Georgia Budget and Policy Institute (GBPI). "The headline deals – a thousand jobs here, two thousand there – are not what really makes economic development in the state.
"It's the day-to-day growth of existing businesses. It's a trained workforce. It's quality of life. It's education. It's a good transportation and communication infrastructure. It's less about putting a new plant here and there. It's more about the fundamentals."
It's also about knowing the right people and asking them the right questions.
Rules of the Game
Corbin and GDEcD Commissioner Chris Cummiskey both say it was Bob Shaw who ultimately convinced state leaders to grant a long-sought sales tax exemption on energy used in manufacturing.
Shortly after Gov. Nathan Deal took office in January 2011, he asked Cummiskey and Corbin to visit with Shaw at Engineered Floor's original plant in Gordon County.
"They were keeping up with demand, but we could see an expansion coming," Cummiskey says.
Corbin says Shaw had a message for the governor and the legislature.
"He basically said, 'You'll see a lot more business coming to Georgia and expanding in Georgia if you get this energy sales tax exemption passed. If you get that done, I'll grow in Georgia.'"
Most states have already done away with the energy sales tax for manufacturers, and Shaw wasn't the first Georgia business leader to weigh in on the tax; but he seems to have had an impact. The state legislature removed the tax as part of HB 386 during the 2012 session.
In February of this year, Engineered Floors was ready to announce a major expansion. The company had contacted the Whitfield County Board of Commissioners about evaluating a potential site, and the county contacted Elyse Cochran-Davis, who was then the executive director of the Dalton-Whitfield County Joint Development Authority.
"We got the head's up that I might be getting a call about a big expansion project, and by that time, we knew who we were dealing with," says Cochran-Davis, who left her post in June for an economic development position with Electric Cities of Georgia.
"Then, as we got the parameters of the project, because of its vastness, we called the state. It takes local communities working hand in hand with the state to win this type of deal. We were under the impression this was a competitive project."
It was. Almost all of them are. In this case, the energy sales tax thing had happened, but Engineered Floors wasn't quite set on Georgia.
"They were looking to expand, and Northwest Georgia was their preferred location, but they were also looking at Tennessee," Cummiskey says. "Mr. Shaw was excited about getting the energy sales tax exemption, but he wanted to see what else the state could do. It took a few weeks, it all happened very quickly, and it came down to the question, 'Can Georgia help them enough?' The answer was, we could."
When it's all tallied, Engineered Floors is getting about $120 million in state and local incentives (mostly state, about $20 million from local sources). This is something of a first on the local front, because in the past, when business was booming, the carpet kingpins didn't typically get big tax breaks.
"We never really had to tell the world what a great place this was for manufacturing carpet. We weren't very aggressive with economic development because we didn't have to be," says Brian Anderson, president and CEO of the Dal-ton-Whitfield Chamber of Commerce.
But when the county decided that it needed to, as Anderson says, "be in the formal economic development game for the long haul," they understood the rules.
"None of us claim to be job creators," says Mike Babb, chairman of the Whitfield County Board of Commis-sioners. "We know that private industry and entrepreneurs create the jobs, so we're trying to create an atmosphere to allow that, to make us competitive with any other community.
For starters, they implemented a 100 percent freeport (inventory) tax. En-gineered Floors will also get infrastructure assistance and property tax abatements. Meanwhile, Whitfield and Murray counties will get 2,400 jobs spread over two plants.
Shaw seems genuinely pleased to be creating jobs in his hard-hit native region, though he still takes a somewhat dim view of government, in spite of the millions in government largesse his company is receiving in return for its massive investment.
"With the housing market bubble and the slowdown of the economy, we went into a depression, not a recession," says Shaw. "We lost thousands of jobs up here, unemployment went from five percent to 12 percent. So yes, we are adding jobs, and that's important. But it's not like we're the government. We're not adding jobs for the sake of adding jobs. We're adding them be-cause we've got a sales figure we're trying to cover."
And it's not as if the thousands of applicants who will eagerly line up for a chance to work at one of the two new plants are going to ask (or care) about Shaw's motives.
"Business is business," says Babb. "And businesses are going to look out for their own best interests. If they can get better tax abatements somewhere else, they might go there instead of here.
"That's the way the game is played."
Deal Closers
Brittany Pittman can't remember the last time her county had a big job announcement, unless it was an announcement that more jobs were being lost.
"We've been living through some economically stressed times here," says Pittman, who took office in January as the first woman to be elected as Murray County's sole commissioner. "Creating jobs is the reason I ran for office."
And she hit the ground full stride – Engineered Floors started shopping the area around the time Pittman was settling in her office. Taking advantage of Murray County's Tier One status, she helped put together an attractive jobs tax credit package – not only for Engineered Floors, but one of their suppliers, Mattex, a Dubai-based company that makes carpet backing.
"Mattex was actually talking to two other communities, so we reached out to them," Pittman says. "We made a competitive offer, and that's what made the difference."
In May, Mattex announced it would invest about $60 million and create 200 jobs at a new plant in Murray County, on private land the county is purchasing and giving to the company as an incentive.
These incentive packages are supposed to be the tiebreakers when all other things are considered equal, or close to it.
"Incentives are not a magic bullet for an underperforming community," says Carlianne Patrick, assistant professor of economics in the Andrew Young School of Policy Studies at Georgia State University, where she researches economic development policy.
"When a firm is looking at a particular geographic area for a potential relocation, that area needs to meet certain fundamental criteria driven by business decisions," says Patrick, who was director of research and planning for Carroll Tomorrow (an economic development agency in Carroll County), from 2001 to 2008. "Maybe it needs to be close to suppliers or transportation infrastructure; it varies from business to business. If you don't, as a community, meet those minimum requirements, it doesn't matter what you do in terms of incentives."
On the other hand, when it comes down to the wire, down to the short list of two or three finalists, "having incentives will help tip the scale."
There is evidence, Patrick says, of rent-seeking behavior on the part of firms.
"So, instead of managing the firm as well as it could be managed, they spend resources going after incentives, which pulls off the production frontier," she says. "Sometimes, more jobs would have been created if they spent more time focused on business."
Well before a Baxter or Caterpillar or Engineered Floors narrows its choices down to a short list of communities, their site selection consultants have run all of the numbers and probably know as much about a state's incentives toolbox as the lawmakers who created them.
"Incentives are the last item, even though you're looking at it throughout the total process," says Michael Mullis, president and CEO of Memphis-based J.M. Mullis, Inc., which represented Caterpillar in the deal that last year landed 1,400 jobs and a $200-million investment for a tractor production facility near Athens.
"There must be an aggressive, competitive package, but frequently it won't make the difference between two locations," Mullis says. "We had very strong proposals from North Carolina, South Carolina and Louisiana, as well as Georgia."
According to Todd Henry, plant manager at the new Caterpillar facility, it was the regional workforce, as much as anything else, that finally won the company over.
"Within a 40-mile radius are about 800,000 people of employable age, some of them with skills from previous manufacturing positions, a large population of stranded employees from other operations that had left the area," says Henry.
Quick Start, the customized workforce-training program run out of the state technical college system, was another large factor – Quick Start comes up a lot in any discussion with a new or expanded manufacturing outfit in Georgia.
Tim Newton, one of the early hires at Caterpillar, knows plenty about Quick Start. He was trained through the program for a job at Kia several years ago, and now he's been trained for his new gig as leader of an assembly line that will be making mini hydraulic excavators.
"I feel very fortunate that I got called back from Caterpillar," Newton says. "This is close to where I live. It's an easy commute. The training was state of the art, and they treat you like a human being here, not a robot."
Jackpot or Trade-off?
In November 2011, Caterpillar announced it was building a new plant in the U.S. Mullis says his firm looked at 17 states and more than 70 locations in a matter of weeks. In February 2012, Gov. Deal announced Georgia had won the project.
Every deal has a different story, say the folks at GDEcD, who contrast the fast turnaround of a Caterpillar with the years it took to court pharmaceutical giant Baxter, which announced in April 2012 that it was investing $1 billion and creating about 1,500 jobs at a new plant outside of Covington.
"That was a global search, an eight-year project," says Carol Henderson, director of GDEcD's healthcare and ad-vanced technology team (underneath the global commerce umbrella).
She first heard about Baxter's official interest in 2006, but had a hint it might be coming a couple of years earlier while working with a consultant on other projects.
"I believe that getting Baxter here in Georgia really elevated our status," Henderson says. "That project is a catalyst that put us up in the next echelon of states competing for life sciences companies."
She says it means more high-paying jobs could be in the offing as other companies in that broad life sciences spectrum consider where to make their next move.
In Atlanta, Alan Dabbiere is promising more high-paying jobs as his company, AirWatch – which specializes in mobile device management (MDM) – continues its ridiculously rapid growth.
"We are outside the normal economy," Dabbiere says. "Mobile is such a compelling value proposition. Even in economic downtimes, companies are shifting resources to highest-value projects, and mobile is in the middle of all that."
With a diverse and powerful client list that includes the U.S. Department of Jus-tice and the Federal Aviation Admin-istration, as well as The Home Depot and Walmart, the company is quickly adding jobs. In January, Deal announced a $4-million investment in new equipment and 800 new jobs at AirWatch's headquarters in Atlanta, jobs that Dabbiere says are "budgeted to around $80,000 to $100,000 a head, and clearly some that will be much higher."
He suspects the company will be adding many hundreds more. They have about 1,200 employees now, but he figures they'll have 4,000 by the end of 2014.
"At the end of the day, Georgia does enough to make sure they take care of the companies in this state," Dabbiere says, and Mullis agrees.
"Georgia's always been friendly to business; it's always been solid," Mullis says. "But this current administration, this whole group [at GDEcD] have really energized the state."
Both Dabbiere and Mullis stress workforce development and the university system as particular strengths in Georgia.
Then again, while the state seems to be stepping up its game in the recruitment of business investment and jobs, some are left wondering if we're sacrificing sustainable growth for headline announcements.
"We've cut funding for K-12 and higher education, tremendously, for the last five years," says the GBPI's Essig. "Is it better use of our money to give incentives to create a thousand jobs someplace, or is it better spent on improving education so we can compete for jobs in the long term? That's the trade-off we need to consider."