Sustainable Georgia: Linking Up In Houston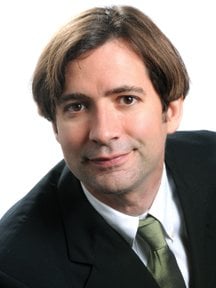 For each of the last 17 years, the Atlanta Regional Commission (ARC) has been sending some 100 leaders to different cities as part of its LINK program. These leaders come from all over the metro region, from Henry to Chero-kee to Douglas to Rockdale, and include government and private industry people, ARC staff, politicians and a couple of media folks to keep them straight. This year we descended on Houston, and it was a blast.
Houston, with presumably much to teach, is a lot like Atlanta. The metro area has almost the same population as Atlanta and is a jobs center for Texas. It is also a knowledge center and a college town, with beautiful architecture, plazas and public art.
Economic development is a resounding success. Most of the job creation has been in the oil industry, but Houston has also built the Texas Medical Center, a mini-city of skyscrapers crammed with cutting-edge therapies like proton cancer treatment. Oil has been galvanized by new fracturing technologies that could lead not only to energy independence but even exports.
Seduced by the quality of life, which has been invigorated by a new series of linear parks and green infrastructure called the Bayou Greenway, stretching some 300 miles, it was easy to pout.
But by the end of the trip, I believe we were "getting our swag back," a funny turn of phrase that emerged from an impromptu extra session convened on the last night.
It was agreed that compared to Houston's quality of life, we aren't as competitive as we thought. We have some nice things happening, but Houston is so flush by comparison. Forget "Big Texas," try "Big Oil," as in global domination. Private dollars are flowing.
Yet Houston and Atlanta share a big problem: sprawling poverty. The contrast between suburban blight and urban glitz was glaring.
We were told that Houston is the most diverse city in the country after New York and were presented a panel of leaders who were excited about engaging minority populations and effecting real change in local politics.
But the real Houston didn't walk this talk. Houston is nearly 35 percent Latino, and 44 per-cent of the Latino population doesn't have a high school diploma. Business leaders are feverishly engaging local colleges, high schools and even middle schools in an effort to meet workforce needs ahead of the gas and healthcare rush. The strategy may not work.
Houston has no zoning and simply lets the market decide where to put people. This has resulted in brash, brilliant mixed-use communities well segregated from giant pockets of poverty. There is no transportation network to connect these mini-regions, although there are plenty of "district" designations to allow for as much enhancement of quality of life as possible – within, if not between, these communities.
Like New York City, Houston has no middle class. We heard from one individual that there are hardly any jobs in the $40,000 to $60,000 range. "A rising tide no longer lifts all boats," we were told by sociologist Stephen Klineberg of Rice University, who has been documenting demographic trends in Houston for 30 years.
There are, however, plenty of people spread out in between job centers who rely on cars to get around, adding to the disconnect.
Its transit funding model is a good one, and yet Houston is well behind in creating a transit network that can reduce the fees generated by all its beautiful parking decks. Why is the Texas Medical Center run on parking fees from decks filled with cars that run on fossil fuels that make us sick? Fossil fuels also drive global warming that creates extreme weather, like hurricanes that could wipe out the oil refineries. We are so dependent on oil that this would be like an asteroid hitting the planet.
There are plans to beef up Houston's light rail and implement managed roadway lanes with significant investment to maintain current traffic patterns. But I'm not sure it will work. Developers and employers are driving the train, and I'm not convinced social services are keeping up with the stranded pockets that white (or gray) flight and brain drain are creating. Reverse engineering sprawl on this scale will take more vision than the free market can provide.
So I hope we've come back from Houston dreaming big, but I also hope we can be glad for what we have in Georgia – in particular, an ARC that is driving good land use and planning.