Georgia View: Making The Most Of Jekyll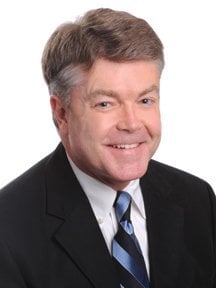 I have fond and glowing childhood memories of weeks spent on Jekyll Island: building sandcastles, playing putt-putt, biking and hiking Driftwood Beach and the island's many trails, beach walks with family, watching nesting sea turtles and our many visits to the Millionaire's Village on the island's river side.
Though our family is no blood kin (that we know of) to our wealthier namesake, Richard Crane, who built the island's grandest manor, the Crane Cottage, my mother dreamed of opening a restaurant in that courtyard. Much of Jekyll today is largely as it was in those days, with one major missing component – visitors.
During the mid-1980s, the Jekyll Island Club Hotel and surrounding Jekyll Island Historic District were rescued and restored to their previous luster. First came a Radisson Hotel and later a world-class, well-managed independent hotel, long overseen by GM Kevin Runner; the hotel and historic district have become the primary magnet for tourism on the island.
When J.P. Morgan, the Rockefellers, DuPonts, Goulds and other scions of America's wealthy ruling class owned the island, they primarily wintered here. The island's permanent residents were their servants.
For more than a decade now, the Jekyll Island Authority (JIA) has been struggling to find the right mix of sustainable tourism attractions and development while also keeping the island largely green and pristine. State law prohibits more than 35 percent of the island acreage from being developed. Developed in this sense means "disturbed," or, in effect, touched by any artificial or man-made construction.
This definition obviously includes the hotels, houses, small airport, the demolished commercial strip center and newly opened convention center, but it also includes bike trails, hiking pathways, soccer fields and the golf courses. Jekyll has four of those, and a total of 63 holes (three 18-hole and one nine-hole course) of golf – Oleander (opened in 1898), Indian Mound, Pine Lakes and Great Dunes. All four courses are public, and greens fees remain a reasonable and state-subsidized $45, including cart rental. An aerial view of the seven-mile barrier island clearly shows that the largest developed footprint on this Golden Isle are the golf courses. These courses occupy most of the island's acreage at its widest point.
Long after the millionaires departed, Jekyll was a forerunner in public golf courses. Before nearby Hilton Head, Amelia Island and other destinations offered public golf, Jekyll was the sole public offering along this stretch of the coast. Not anymore. There are six other public courses in nearby Brunswick, Blackshear and Waycross in addition to private courses on St. Simons and Sea Island, or an hour's drive away in Savannah/Chatham or Bryan counties.
When they are not arguing about whether the JIA is providing sufficient protection for nesting sea turtles, a steady number of the island's full-time residents and activists clamor against most any type of change or new development on the island. Primarily retirees who discovered the state park as quite a bargain a decade or more ago, these converted environmentalists want a Jekyll free of new development and devoid of most of the typical attractions and offerings of almost any resort community or seaside retirement village.
A little-known fun fact is that island residents often volunteer time to the JIA towards any number of service needs, in exchange for reduced fee or free rounds of golf. Many island residents play daily, and though $45 in greens fees is a bargain, free is even better.
So I have a practically free solution to the ongoing "Save Jekyll" debates: Return one or more of the four golf courses to a native and natural state, or allow one course to go native, and develop new residences and attractions on the smaller and less commercially viable nine-hole course, leaving two 18-hole public courses for tourism and the residents' benefit. Twenty-seven holes of golf frees up a lot of real estate. This will also give the island's huge deer population more places to roam, as well as possibly expand the island's marketing as a green tourism destination. Fewer greens could actually mean a few more greenbacks.
If those original 18 holes on Oleander were good enough for the wealthiest industrial barons of the world in their day and good enough for "Uncle" Richard, that's good enough for me. Fore – I mean three, or maybe two, anyone?