Sustainable Georgia: Stepping Up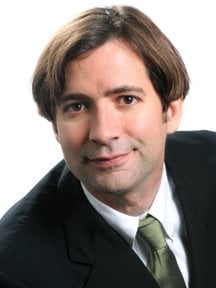 As described in this month's article by Jerry Grillo, the military is woven deeply into the fabric of our culture. Less noticed is the military's green movement in Georgia and the number of programs designed to reduce the bases' impact on our land, air and water.
The Army's Fort Benning, a mini-city of around 110,000 near Columbus, has some of the state's most ambitious initiatives. That could be because it was decided in 2005 to move the Armor School here from Kentucky, bringing some 30,000 people.
"It ties into the relocation of the Armor School, and the creation of Live Virtual Constructive & Gaming (LVCG) centers," says Peter Lukken, a strategic sustainability planner at Fort Benning. "We're poised for a transformational shift that will significantly improve training effectiveness while reducing the installation's overall environmental and carbon footprint."
Some promising technologies were piloted here: The FlexEnergy Powerstation provides Fort Benning with greenhouse gases from landfills, converted into enough energy to supply 250 homes. Typically, you need a minimum of 35 percent methane by volume to harvest it. This technology can access more methane down to 5 percent by volume. "This one, to be able to operate at such low levels, is a real game changer," says John Brent, Fort Benning's environmental management division chief.
While we often hear that wind power wouldn't work in Georgia, Fort Benning has adopted wind turbines, six feet in diameter, from WindTronics that can generate up to 18,300 kilowatts a year on winds as low as 2 mph; the cost is just $6,500 each. Using magnets, the turbine captures power at the blade tips where the speed is strongest and eliminates mechanical resistance and drag.
"We're not in the Appalachian wind corridor, so we said why not put them on the back of our large air conditioning units," says Luk-ken "That proved to be a very viable option. Not only is the electricity already used, it recycles the wind and also reduces the engine's drain."
Since 2010, Fort Benning has planted thousands of acres of longleaf pine, an endangered species that plays host to one of the world's most biologically diverse ecosystems. It also partners with nearby landowners on conservation through its Army Compatible Use Buffer program, contributing funds to partners' purchase of easements or properties and providing long-term habitat management.
Many Georgia bases – including Fort Benning, which has since 2005 built nearly $4 billion in projects to U.S. Green Building Council LEED Silver standards or higher – have greened up construction, partially in response to BRAC changes.
Fort Stewart/Hunter Army Airfield in Hines-ville earned the 2012 Commander in Chief's Annual Award for Installation Excellence and first place in the Army Community of Excel-lence Awards for its environmental efforts.
Some of these include the controlled burning and reforestation of some 270,000 acres of land, $3.5 million spent bringing cleansing technologies to its wastewater treatment plant, and a Digital Multi-Purpose Range Complex siting designed to reduce its impact on the wetland bank by some $14 million in savings. Like Fort Benning, Fort Stewart/Hunter partners with neighboring land owners and others to assist in conserving thousands of acres around the base.
Robins Air Force Base in middle Georgia has developed more than 70 environmental plans that helped it win the Environmental Quality Industrial Award in 2012, exceeding its goal to reduce solid waste disposal by 40 percent. It is ahead of schedule to reduce water use by 24 percent, exceeding federal agency goals.
Expect more innovations to come, particularly the aforementioned LVCG centers: Think high-tech virtual war games. "The Armory and Infantry at Benning can work with support from Rucker Aviation [in Alabama] and Fort Sill Artillery [in Oklahoma] on the same exercise at once," says Brent. "Basically, we're talking about a battalion of 1,000 no longer out in the field."
The savings and impact are hard to calculate at this early level, but there is no doubt that the technological and sustainability trends reshaping the military have deep roots in the Peach State.