Georgia View: Grading Accreditation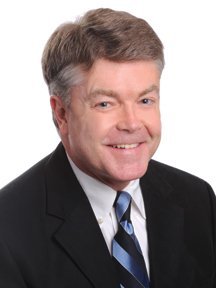 In November 1895, the presidents of nearly a dozen of the South's leading colleges huddled in the Georgia Tech chapel to form what would become the Southern Association of Colleges and Schools (SACS), now one of six regional accrediting agencies recognized by the federal government.
Following a merger in 2006, the K-12 division of SACS became part of Alpharetta-based AdvancED, which accredits more than 32,000 institutions in 71 countries, representing in excess of 20 million students worldwide.
Accreditation was intended as a mark of distinction and achievement, as well as recognition that a school, school system, college or university meets or exceeds performance criteria, benchmarks and standards, all advancing student achievement. In the United States, accreditation is completely voluntary, and all accrediting agencies are invited to review and accredit by the school system or institution seeking that accreditation.
In Georgia, in addition to SACS, the Georgia Accrediting Commission (GAC), based at the University of Georgia, accredits several hundred elementary, middle and high schools. Although a GAC accreditation is only fully recognized by other institutions within Georgia, a SACS accreditation is recognized almost universally in all 50 states, as well as abroad.
Though the loss of accreditation can have crippling effects on an institution, the surrounding community and even some students and faculty, those impacts were not sought or created by the accrediting agencies. Local and state governments as well as the governing school boards and college regents have subsequently set policy tying accreditation to admissions, financial aid, scholarships and the like. Transference of credits, degree recognition and licensure of numerous professions has followed.
During this past fall semester, AdvancED and its accrediting agencies reviewed and visited nearly 1,200 schools and school systems. In a typical year, this process will utilize the services of 18,000 trained volunteers, complemented by professional staff, in a process that also gives considerable weight to the demographics of the review team matching the demographics of the system under review. This is part of the review system's design, not by accident.
A SACS visit is scheduled in consultation with the school or system, with the administration selecting the data for review, scheduling interviews and even viewing the preliminary review report prior to its release, as well as including a built-in system for appeal of findings.
After last fall's 1,200 reviews, only one school system was placed on accredited probation, primarily over concerns related to system governance. That was the DeKalb County School District (DCSD), although this is not the first time DeKalb schools have been in such a position over similar concerns. The issues related to academic performance, fiscal management and resource allocation and governance are more than a decade old.
Admittedly, among the 135 DeKalb schools and centers and more than 13,400 employees, there are wonderful educators, scholars, programs and schools of excellence. That said, there is almost universal agreement that the DCSD has been on a long and tragic fall since its glory days that spanned several prior decades.
Other Georgia school systems face similar accrediting performance reviews and concerns, primarily related to flagging academic performance, though current state law only triggers review by the Georgia State Board of Education for accreditation probation caused by governance concerns. Gov. Nathan Deal and other legislative leaders are already discussing a broadening of that scope during the next legislative session.
As Michael Thurmond, the interim super-intendent of the DCSD, and the newly elected and appointed board members are meeting and moving ahead in DeKalb, it has been a marvel to witness something we haven't seen there in quite a while – decorum, parliamentary procedure and a degree of civility more often associated with the quiet and sometimes clubby board of a Fortune 500 corporation.
Interestingly though, with an annual budget of just over $1 billion, that is in truth what the DCSD is. The 98,700 students could use a few more positive role models, including school board members and a superintendent who are also setting a path for them to follow. For now, at least, it appears they have that.