Economy: Retail Rebound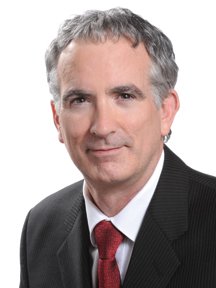 On the surface, it appears retailers have recovered from the 14 percent decline they experienced in retail sales. In March, sales exceeded their previous peak value by 9 percent, but inflation-adjusted retail sales were still about 1 percent below where they were prior to the Great Recession.
In 2013, retail sales growth will be sustained by gradual improvements in the labor market. The gradual increase in the number of jobs and the number of hours worked per job will give more people the confidence and the wherewithal to spend more.
Despite these improvements, the rate of disposable personal income growth will be the same in 2013 as it was in 2012 – 3 to 4 percent. That's partially due to expected declines in transfer payments. In the wake of the recession, such payments have become an unusually large source of personal income for Georgians. The current level, especially for social assistance, cannot be sustained.
Steady growth in personal income implies steady retail sales growth. Thus, inflation-adjusted retail sales will surpass their pre-recession peak. Still, retail bankruptcies and store closings will continue – but at a much reduced pace – as shoppers focus more intently on value-priced formats and e-commerce.
The stock market bounceback that began in 2009 has helped many (mostly upper-middle class and high-income) households to recoup some losses, which helps retail sales. Credit conditions are still much tighter than normal, but credit is gradually becoming more available. Households will be carrying considerably less debt than they were going into the recession.
A lower ratio of financial obligations to disposable personal income will support retail sales growth, but more deleveraging and ultimately a significantly higher savings rate – 5 to 6 percent – are needed in the household sector. Meanwhile, personal bankruptcy and bank card delinquency rates have both come down from their cyclical highs.
Another important development underpinning retail sales growth is that the much heralded – and much delayed – upcycle for housing began in 2012 and will gather speed in 2013. The recovering housing activity and home prices will boost demand for home-related retail goods.
Georgia's above-average population growth remains a long-term plus for in-state retailers, but it did not provide any support during the recession. Retiree-based economic development eventually will become one of the forces supporting retail sales growth in Georgia, but it will not provide too much impetus in 2013.
Similarly, the increasing number of college students did not fully shield retailers in Georgia's college towns from the recession. On many campuses, there were more registered students, but they spent frugally.
The combination of sales growth and shoppers' recent moves towards private label brands developed by retailers – with lower prices and higher profit margins than premium national brands – should lessen the pressure on retailers' net margins.
Renegotiated rents will add to many retailers' net margins. Intense competition among surviving retailers will keep the pressure on net profit margins, however, and promotional costs will rise. The resulting slightly wider retail margins, in combination with moderately larger sales volumes, will cause retailers' net profits to rise.
Although liquidity has improved, many retailers – including those with high cash balances – will remain cautious about capital expenditures. Moderately higher sales volumes coupled with stiff competition often encourages restructuring, but there is an abundance of vacant, high-quality space in most of Georgia's retail markets. Capital still will not be readily available to finance retail projects, and it is likely that growing online distribution channels (or conserving cash) rather than spending on bricks-and-mortar stores will remain the priority for many retailers.
Three themes will dominate the restructuring that does take place. Large retailers will gain at the expense of smaller retailers; discount retailers will gain market share at the expense of mid-price and luxury retailers; and online retailing will experience relatively rapid growth.
Supercenters and e-tailers will gain market share at the expense of grocery stores, traditional department stores, luxury retailers and mom-and-pop operations.