Sustainable Georgia: Green Infrastructure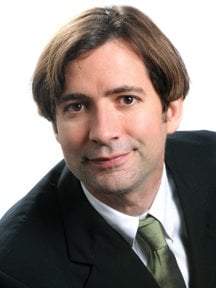 With Atlanta's Vine City and English Ave-nue communities possibly benefiting from $45 million in investment and infrastructure improvements as a result of the new Falcons stadium, it is worthwhile to take a look at some conservation initiatives in these neighborhoods, which have been cut off from downtown by the mammoth World Congress Center complex and are often flooded with stormwater runoff from all of the impervious surfaces.
Last year the City of Atlanta Watershed Management Department was awarded funding from the Environmental Protection Agency's $950-million initiative to increase "green infrastructure" in 17 cities. Working with Park Pride, Invest Atlanta and The Conservation Fund (CF), the Vine City community is working on initiatives such as stormwater management greenways, community gardens and bioretention ponds within the Proctor Creek Watershed area.
Additionally, the Regional Business Coalition of Metropolitan Atlanta and the Southeast Rainwater Harvesting Systems Association have announced a campaign to increase the use of rainwater harvesting systems in the Metro Atlanta area, with a goal of reducing water use by 27 million gallons a day over the next five years.
In addition to parks and rain barrels, green infrastructure also includes vegetated areas like stormwater management greenways, as well as constructed streams and rain gardens.
"As we fulfilled our priorities at Vine City Park, we realized that green infrastructure could also help address the larger issue of flooding in Southwest Atlanta," says Andrew Schock, Georgia state director of The Conservation Fund.
"While we also need some gray infrastructure – meaning concrete pipes and culverts – using green infrastructure wherever possible creates linear connections, interconnected greenspaces and the opportunity for gathering spaces. Currently, there is no [direct] way to get from the Georgia Dome to the BeltLine. Green infrastructure could connect these places."
Interconnectivity contributes greatly to an area's economic as well as social health. "We're a national group with a dual charter mission – conservation and economic development," says Schock.
This requires the CF to act as a community organizer as well as a real estate broker. "There's no point in putting money in without establishing their [residents'] engagement."
It isn't so much a matter of green projects being more expensive, or even less expedient, notes Schock. "Green projects are actually easier. With gray projects, there is a long planning process before you build, and with green you can start small and build up with projects that are less expensive – rain barrels and bioswales, for example – and create walking spaces."
"The stadium represents a huge opportunity to come up with transformative change," says CF real estate associate Stacey Funderburke. "It has to achieve scale to be successful. It can't just be three rain barrels."
It will take private efforts to bring this about. Schock says that the Arthur M. Blank Family Foundation has already been a big supporter of the CF, which puts 97 percent of its funding directly into its conservation programs.
Georgia also benefits from the conservation efforts of The Trust for Public Land, which is working with the BeltLine, and the Nature Conservancy, which in January announced the purchase of 6,277 acres along the Altamaha River in Wayne County from paper manufacturer Rayonier to eventually extend the Penholoway Swamp Wildlife Management Area.
However, there is still a glaring problem. "Statewide, we're strapped [for greenspace]," says Schock. "Georgia has never kept up with its need for public greenspace per capita, and we lag way behind other states." He and others are lobbying to create the Georgia Legacy Program to help address that problem by creating sustainable funding for land and water conservation. It is far cheaper to buy land to protect water like New York City has done than to treat the water impacted by that land's development, Schock notes.
The alternative is retrofitting our state the same way we are retrofitting Vine City. Let's get it right this time.