Georgia View: MARTA: Open For Business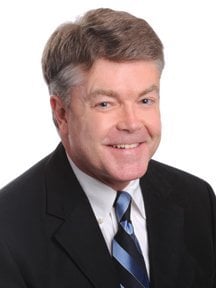 I can tell your eyes are rolling, but please, hear me out. At the end of 2012, MARTA placed a talented new GM at its helm. Keith Parker means business, and he has a track record of success in other places. Though the transit systems he ran in Charlotte and San Antonio were smaller, he faced down similar demographic differences in ridership, declining fare bases and large segments of the population in both cities, which did not initially consider buses or trains a transportation option.
"What will it take for you to give us a try, and get on a MARTA bus or train?" Parker asks rhetorically of the several million Metro Atlan-tans who don't make daily use of the system.
With a slight fare increase already in the works, Parker is laying out the direct three-pronged set of fundamentals to get MARTA back on track. His mission begins by addressing some key areas:
1. Re-energize MARTA system employees. Parker intends to rebuild employee morale and create roughly 4,500 ambassadors for the system, as well as inculcate customer service as deeply as the "eye roll" appears embedded in today's MARTA employee.
2. Get its fiscal house in order. MARTA's current financial model is unsustainable, and Parker understands that some internal services privatization, new revenue sources and better management of costs will likely all be required in the near term.
3. Turn around public perception of MARTA. This is probably his biggest challenge, as dec-ades of lax management, service gaps and rare but visible instances of violent crime have turned away or turned off many to the system.
But Parker is a roll-up-his sleeves kind of guy, who actually commutes to work everyday on MARTA himself. He is already rolling out a series of low-cost, high-impact improvements, which he says riders and the broader public will soon be able to touch and feel.
An app is in beta testing among select riders now; you can type into your smartphone where you are and where you want to go. This new MARTA service platform will tell you, point by point, what bus or train to take, when and how to transfer, and where your bus or train destination point will be closest to your desired location. Parker is making presentations now to the MARTA board to consider broadening its revenue base to include more extensive use of advertising, as well as in-station concessions.
More proof that MARTA is now "open for business" is a recent Developer's Day with nearly 200 bankers, builders and real estate agents attending and touring MARTA-owned developments as well as other potential sites for new residential and commercial development. The bulk of prior development efforts has been concentrated along the north/south lines, in places like Lindbergh Center, Dun-woody and Buckhead; the greatest potential may lie ahead around stations in Decatur, Avondale Estates, East Lake and Kensington.
Parker's consistent outreach to other local and state government officials is also registering.
"I'm cautiously optimistic as it relates to MARTA. I guess I'm following the Reagan doctrine of 'trust but verify,'" says State Rep. Mike Jacobs (R-Brookhaven), chairman of the MARTA Oversight Committee of the Georgia General Assembly.
Jacobs has reason to follow Reagan's guide on embracing détente, as this is the fourth or fifth MARTA GM on his watch, and not the first to arrive with a solid résumé and signs of promise.
But Parker is approachable, and he listens, taking notes and appearing genuinely interested in taking corrective feedback to improve a system he knows is facing some pretty steep challenges.
Since he asks, "What can I do?" I feel somewhat obligated to answer. Though I live ITP, I routinely plan trips and weekend excursions with friends and family, most involving children, from outside the perimeter and even farther out in the state. Time and again and without fail, this is what I hear about MARTA: Re-open your public restrooms, which are still in use by your MARTA system employees.
Try planning a day trip from Lawrenceville, Marietta or even the West End to another point on the system including a bus or train transfer and no restroom access for a few hours with a toddler or senior family member in tow. Having another family member in great discomfort does not make for good memories or many return trips. I'm hoping Mr. Parker is "smarta" than that.